The Benefits of Stock Message Boards for New Investors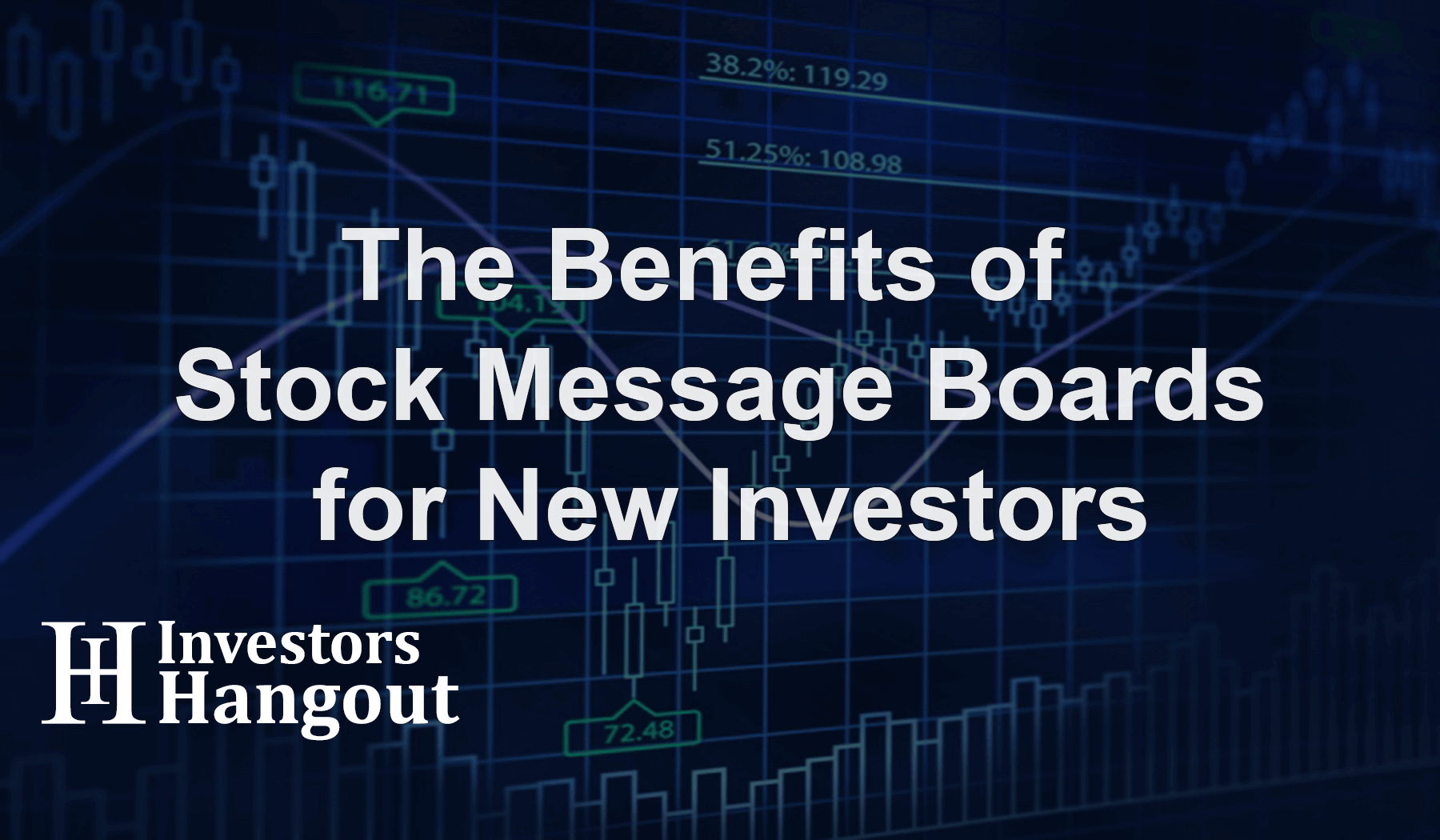 Author: Anita
Views: 827
Updated: 10-11-2021
While message boards are one of the oldest forms of communicating online, they have certainly found their place in the investment arena. It goes without saying that stock message boards can be an extremely useful tool for all types of investors, especially those that are just starting out. However, it's important to consider your sources. After all, you shouldn't assume that something is worth reading just because it's published.
The majority of these different investor forums tend to focus on a single topic or a group of topics. They enable readers to interact with individuals who have specialized expertise in a specific area of investing and the stock market or share similar interests and points of view. However, the primary function of any stock message board is to provide readers and users a forum for sharing their trading expertise or opinions.
Function and Purpose
In the simplest of terms, these message boards enable users to share their comments, insights, investment tips, and overall knowledge of the stock market. While most of these forums can be extremely useful in teaching new investors how to choose and trade stocks, others at best are just a source of cheap talk and overly opinionated noise. The primary reason for using stock message boards is to share pertinent information about stocks and trading them such as:
There are certain elements and facts of a stock message board that you should be aware of such as the anonymity of its participants. This allows you to choose an alias or screen name of your choice. Consequently, it's literally impossible to identify who you're talking to since there are sometimes no registration requirements and different participants could be using the same screen name.
Advantages of using Stock Message Boards
Message boards for stock investors have certain advantages over the standard typical chat room. For instance, they enable participants to collaborate and interact with one another. Furthermore, they enable people to pool their expertise in order to remain current and up-to-date on current issues and specific market trading trends. In other words, if you were to ask a stock trading-related question, you'll get an answer fairly quickly. It's a virtual customer service department for free trading advice. You certainly wouldn't want to miss out on a chance to learn more about the nuances of investing in stocks.
Precautions
When analyzing information and its sources on stock message boards, there are certain factors to be wary of. For instance, beware of those individuals who reject opposing opinions or views. While it may appear that these individuals have insights with certain stocks, they may be attempting to agree with them for their own personal gain. In most cases, those individuals with ulterior motives will show up at a critical juncture.
Granted, confirming the credentials, credibility, and legitimacy of participants can be a challenging endeavor. However, the beauty of the internet is that it enables you to research all types of information. For additional information about becoming a member and participating in our FREE stock message boards, you're more than welcome to visit the Investors Hangout website. You get a chance to see tips, opinions and information from experienced and new investors.