Stock Trading Volume Explained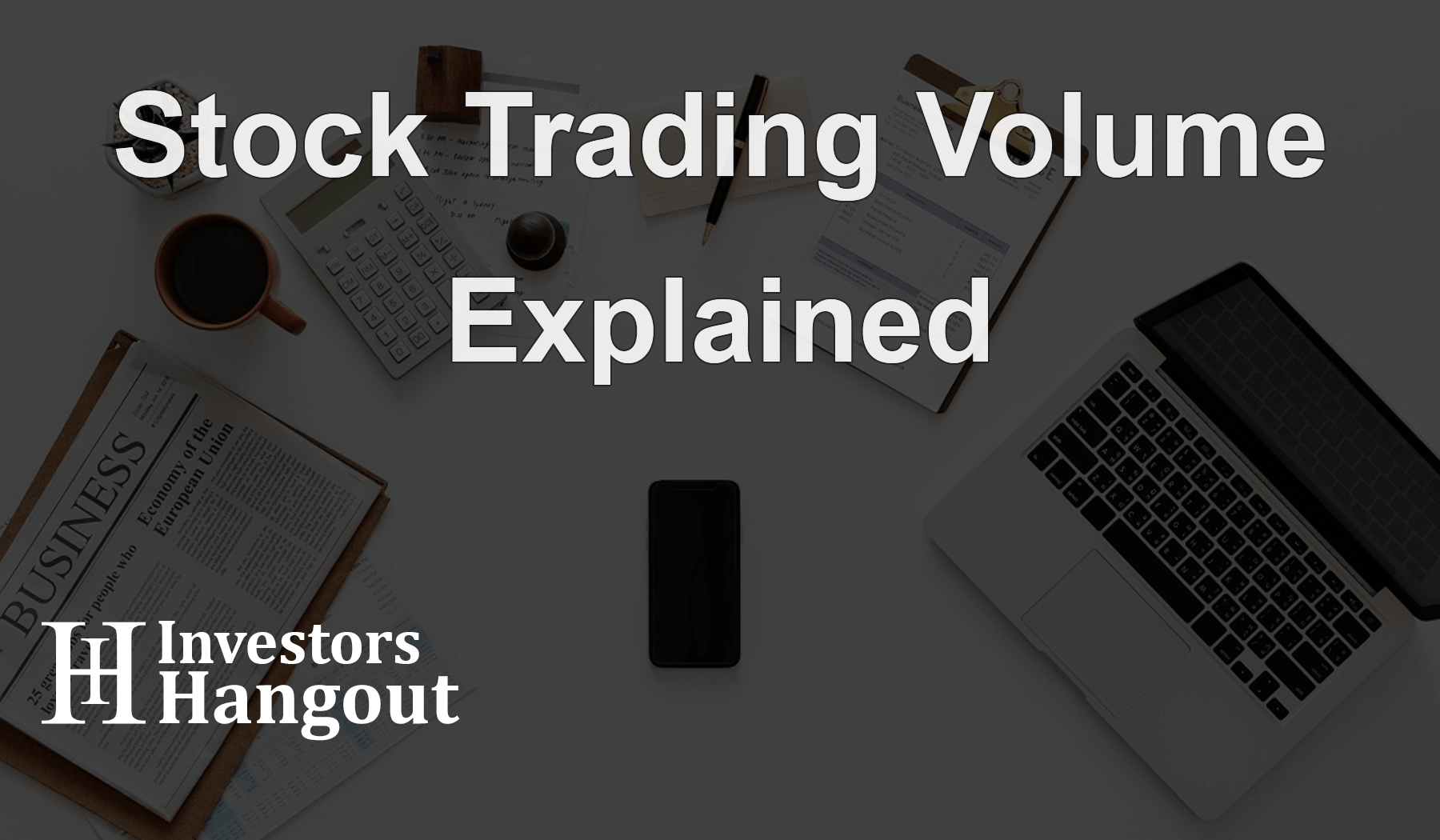 Author: Anita
Views: 1323
Updated: 10-11-2021
The definition of "stock trading volume" or simply "volume" according to Investopedia and a number of other sources is "the number of shares or contracts traded in a security or an entire market during a given period of time." Each of these transactions counts towards a specific total during the period. Additionally, there's a buyer for every seller and a seller for every buyer. Each transaction involving a buyer and a seller who agree on a specific price counts as a single transaction.
Consequently, if there are 5 of these in a trading day, the daily volume total is 5. When trading stocks, volume is without a doubt the most basic concept that the investor needs to be aware of. Daily trading volume is calculated by the exchange and reported to all the major financial websites on the World Wide Web. Furthermore, the volume total increases whether it's a buy order or a sell order. Interestingly enough, you often hear of transactions that involve millions of shares.
2 Benefits of tracking Trading Volume
If you understand what volume is, as well as how and why it's tracked, such knowledge will benefit you by helping you make well-informed trading decisions. Here are two primary benefits of volume tracking:
Average Daily Volume or ADV – if you know the total volume that was traded on a single day, you can understand the influential power this could have on any given stock. Consequently, the larger the trading volume, the more it can influence changes in the share price. This enables investors to identify which days are accumulation days and which days are distribution days on stock charts. This also enables investors to identify a stock's current momentum and helps them predict any future movements in the price.

Support and resistance – if you throw a single pebble at a glass door or window it won't always break or crack. But, if you throw 100 different sized pebbles, then you increase your chances of breaking or cracking the glass. If you apply this line of thinking to the stock market, 100 shares of stock that were purchased at the current share price may or may not increase or move up. However, if 20 investors place a hundred different sized buy orders, this could drive up the price per share if there aren't enough sellers.
Learning how to count the accumulation and distribution of a stock chart's day strings and identifying different volume trends takes a lot of patience and practice. But if you apply these correctly, it can give you a definite advantage for earning a profit.
Volume as a Technical Analysis Indicator
In technical analysis, volume can be used to indicate a market moves relative worth. The strength of a stronger price movement ultimately depends on the trading volume for that particular period. The higher the volume, the stronger the price movement. A company's performance is the basis for fundamental analysis. It helps the investor determine which stock that he or she should consider buying.
On the other hand, technical analysis is used to determine whether or not to buy a particular stock based on its current price per share.
Confirming Trading Strength with Volume Trends
For the savvy investor and technical analysts, volume is a key measure of trading strength. Simply stated, it refers to the number of completed trades. Analysts typically use bar charts to determine the level of trading volume. These charts make it easier to identify volume trends as well. An analyst will use volume trends as a means to confirm a share's market price movement. If volume goes up whether a price increases or decreases, this is considered a strong movement in the price.
The Bottom Line
You can find trading volume information just about anywhere. Unfortunately, numerous investors or traders don't know how to use trading volume to help them realize larger profits while minimizing the risk involved. Investors Hangout offers FREE stock message boards and discussion forums where you can obtain valuable information by chatting with numerous savvy investors. We also feature live feeds and streams regarding the next big thing in stocks. To learn more or join in any discussion, we invite you to visit our website when you get time.