Mid Cap Stocks Explained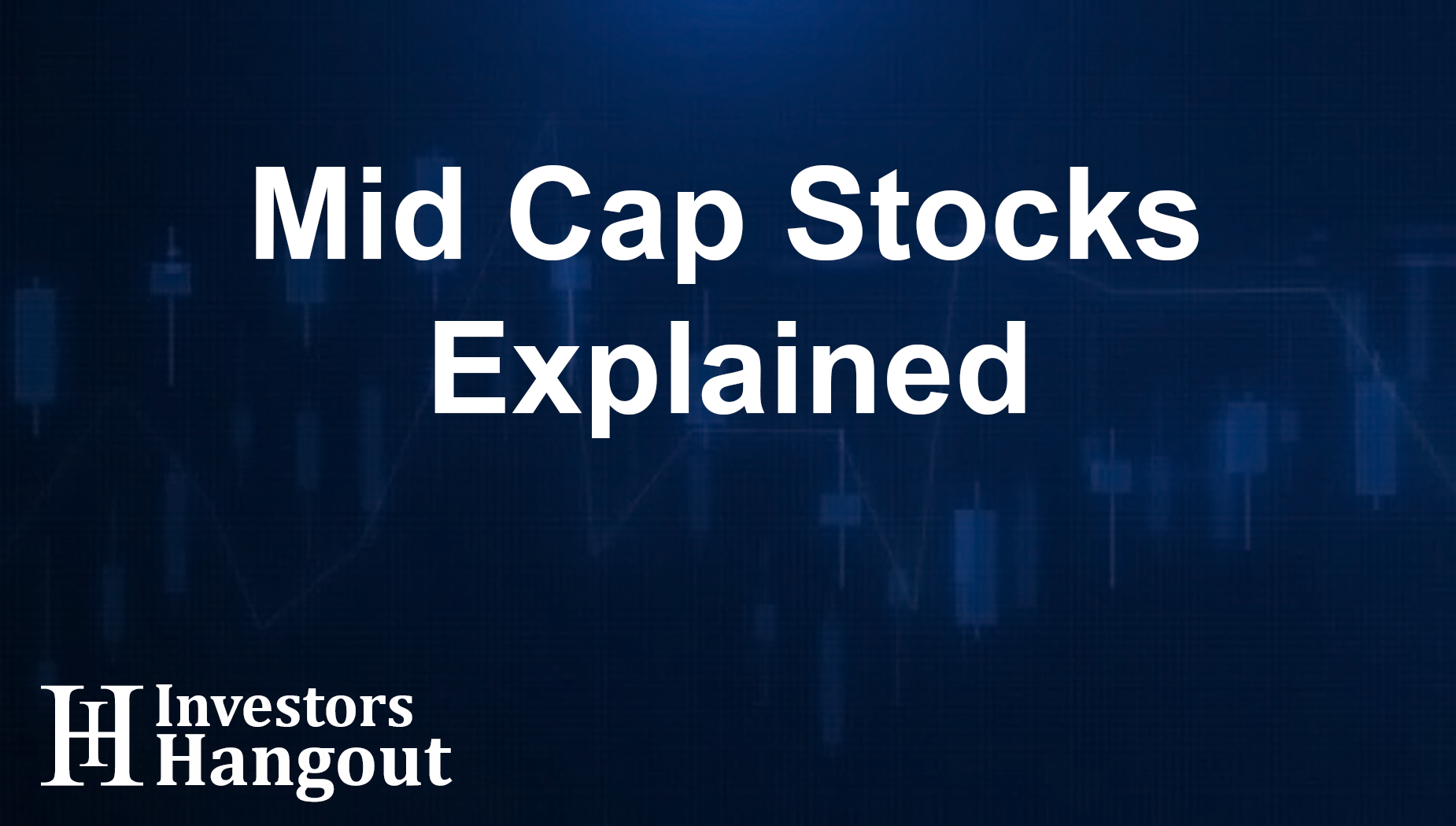 Author: Sejal
Views: 811
Updated: 10-11-2021
Mid cap stocks are stocks that have a market capitalization of $2 billion to $10 billion. Mid cap companies fall between large cap companies and small cap companies.
Mid cap stocks have high growth potential and are less risky than small cap stocks, but are more risky in comparison to large cap stocks.
Well established and relatively new companies come under mid caps. These companies have the potential to generate above average profit growth. Mid cap companies are prone to risk of failure. Investors should choose mid cap stocks very carefully.
Although, risk is not much higher in mid cap stocks, financial experts recommend not to invest in mid cap stocks. If the risk tolerance of the investor is high and if he can keep an investment horizon of about 7-10 years then investment in mid cap stocks will be a good option for that investor.
Some well-known mid cap organizations:
3D Systems Corp

Dollar Tree Inc.

Nu Skin Enterprises

Pitney Bowes
Though investments in these companies is a good option, one thing should also be considered that these stocks are not purely safe stocks. You need to consult your financial planner before any investment in mid cap stocks or any stock for that matter.
Things to Consider Before Investing in Mid Cap Stocks
Stock Performance
The very first thing an investor needs to do is to evaluate the performance of mid cap stocks. With the help of bullish and bearish market cycle, performance of mid cap index should be checked. Check the company's rating and its performance consistency before buying any stock.
Expense Ratio
It is very important to understand the underlying costs involved in investing in mid cap stocks. The investor needs to pay a fee to the AMC for the management of funds. There will be broker's commission too which the investor needs to pay. So, it is advised to pick that stock whose expense ratio is low.
Investment Horizon
Mid cap stocks require at least 7-10 years to give the expected benefit. Mid cap investment is volatile and will not make any sense if the investment is made for a short term. The investor has to commit a longer investment period to get maximum benefit from the mid cap stocks.
Experienced Stock Manager
Your stock manager plays a very crucial role in the success of your investment in any stock. When it comes to mid cap stocks investment, taking advice from an experienced stock manager is a must. It takes a lot of qualitative analysis in choosing the right mid cap stock. Appoint only that person for the role of stock manager who has a strong and proven performance record in this field.
Risk Tolerance Capacity
Investment market is very uncertain and is full of risks. Mid cap stocks are not as much risky as small caps, but financial experts consider it risky and advise newcomers to not invest in them. Think of investing in mid cap stocks only if your risk tolerance is high.
Reasons to Buy Mid Cap Stocks
The stocks of medium-sized companies can offer higher rates as compared to stocks of larger companies. Though, mid cap companies are more sensitive and in order to seek high returns, investors have to tolerate greater volatility, but mid cap stocks can be a great investment too. Here are some reasons which will justify why you should consider buying mid cap stocks:
Mid cap stocks can diversify your portfolio
Financial experts say that investors who invest in large cap stocks in their portfolios can diversify by adding mid cap stocks. Also, mid cap companies are more diversified across various sectors.
Mid cap stocks can overcome rising inflation
It has been observed that mid cap companies have performed better than small cap companies during inflation. Mid cap stocks have outperformed both large cap and small cap stocks in flat and increasing interest rate environment. Mid cap stocks have more returns than large and small caps when interest rates are flat. According to financial experts, investors should prefer mid cap stocks during flat and rising interest rate situations.
The Bottom Line
Although mid cap stocks offer high growth returns than large cap stocks but it is also true that mid cap stocks tend to fall drastically during crisis.
Mid cap stocks can be a good investment option only when you are mentally prepared for taking high risks. Apart from this, to get the expected benefit from mid cap stocks, you will have to stay investing for a longer period of time. Do follow the standard stock market tips and strategies to stay updated.