Micro Cap Stocks Explained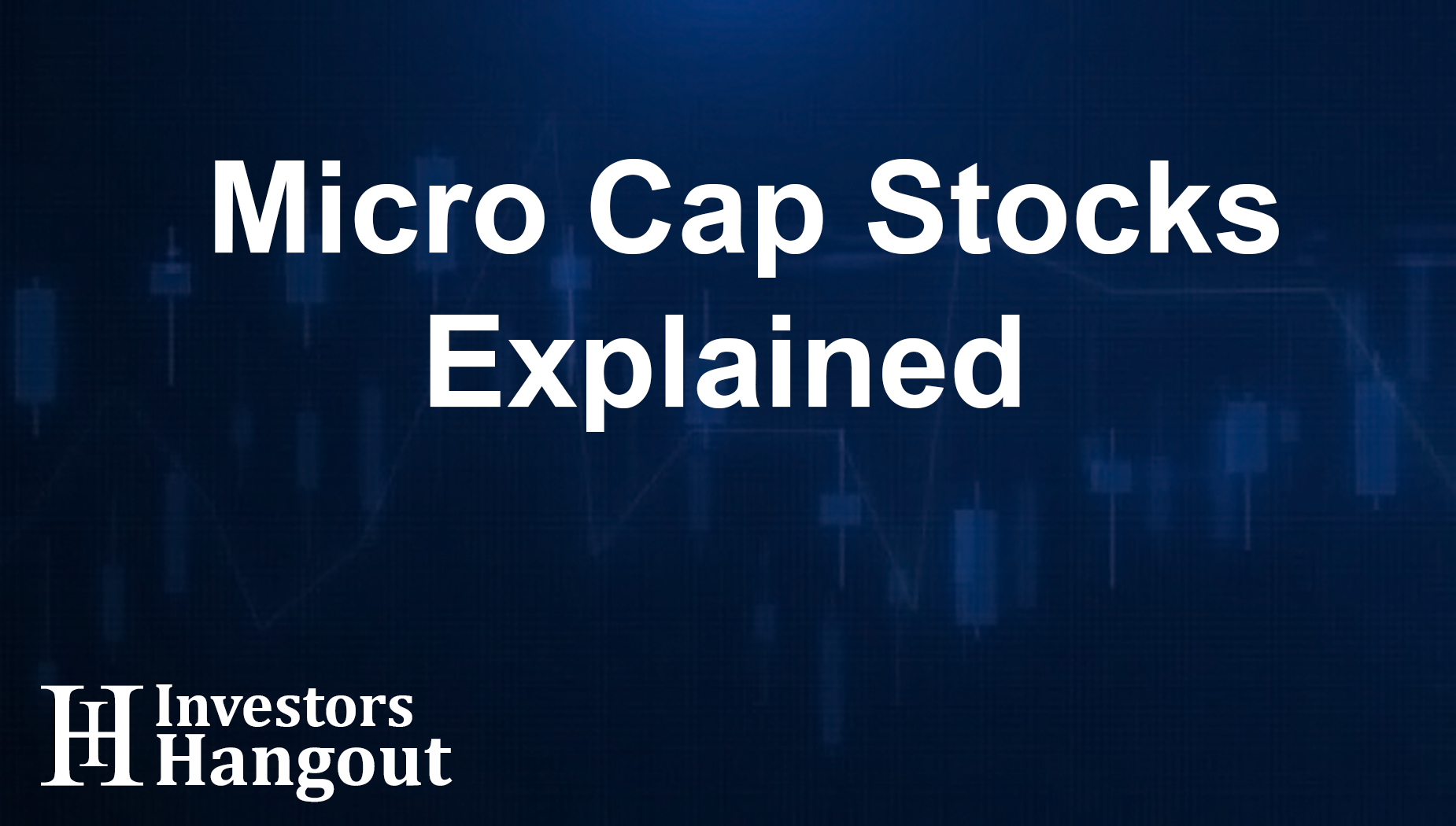 Author: Sejal
Views: 2816
Updated: 10-11-2021
Micro cap stocks are small organizations in which investment risk is high. The market capitalization of micro cap companies is greater than $50 million but less than $300 million.
Micro cap stocks are traded over-the-counter and their price is quoted on the Over The Counter Bulletin Board (OTCBB), OTC Link LLC or the Pink Sheets.
Micro cap stocks which are well-established and are larger are listed on the American Stock Exchange (AMEX) or NASDAQ Capital Market.
Like nano cap stocks, micro cap stocks also experience volatility. It's often seen that many micro cap companies fail to implement their business plans which results in the exit of these companies from the business process.
Advantages of Buying Micro Cap Stocks
Buying micro caps gives a much broader sector of stocks to choose from.

Micro cap stocks are easier to understand.

Micro cap companies have performed very well over the time will become a good investment than many large cap stocks in the coming years.
Micro cap companies that are beating Blue Chip companies
Over the past years, it has been observed that micro cap stocks are doing much better as compared to many large cap companies. The recent trend is changing very quickly in the favor of micro cap companies.
Here is a list of some micro cap stocks which have doubled in value over the past year.
Mesa Laboratories

Allied Motion Technologies

Johnson Outdoors

U.S. Physical Therapy

Callaway Golf

UFP Technologies

Heritage Financial

LeMaitre Vascular
Investing in Micro Cap Stocks
Micro cap stocks are more risky and volatile than large cap stocks. Since most of the micro cap stocks are traded on the OTCBB or the Pink Sheets, much information and analysis of these stocks are not available to the investors. It becomes very difficult for investors to evaluate the investment merit record of these micro cap stocks with a very limited source of information.
However, exceptions lie in each and every corner. Though it is considered that micro caps are less profitable and are highly volatile, some micro cap stocks are highly profitable and are traded on major stock exchange. For example, Peoples Financial Service Corp (NASDAQ:PFIS) is a micro cap community bank in Pennsylvania and is traded on a major stock exchange like NASDAQ. The dividend paid by this stock is pretty nice and has a solid history of profitability.
Words of Alertness
Although, some of the micro cap stocks are doing very well and are becoming a very good investment for the long term, but it's also very important to remember that micro cap stocks are highly volatile and risky in nature and all micro cap stocks do not trade on major exchanges. Only a few of them do. Because micro cap stocks have very limited conditions to meet, stock fraud and market manipulation are generally practiced in micro caps. So, it is advised to be extremely cautious when you are planning to invest in a micro cap stock.
Micro Cap Stock Fraud
It is a type of securities fraud in which stocks of micro cap companies are involved. Most of the micro cap stocks are traded at less than $5 per share and that is why they are referred to as penny stocks. These stocks are not listed on the national exchange and do not meet other specific requirements and conditions.
Micro cap stock fraud generally takes place on those stocks which are traded on Over The Counter Bulletin Board (OTCBB) and the Pink Sheets, stocks which do not require to meet any requirements which are listed on the stock exchanges.
Types of investor fraud in micro cap stocks:
Pump and Dump
Pump and Dumps are fraud schemes which involve Internet and telemarketing fraud. In this scheme, false and misleading statements are made to hype stocks, which are then dumped on the people with a new increased price.
Dump and Dilute
In this micro cap stock fraud scheme, companies issue shares repeatedly with a motive of taking away investors' money. Companies which practice this kind of scheme generally reverse-split the stocks on a regular basis.
Chop Stocks
These are stocks which are purchased for pennies and are sold for dollars. These stocks provide great profit to both brokers and stock promoters. These stocks are sold "under the table".
The Bottom Line
These are all the basic and necessary things one should know about micro cap stocks. Though these are risky and volatile, but with proper management and evaluation of these stocks, investors can make a good profit out of micro cap stocks.