ZMRK Stock Chart Analysis (Zalemark Holding Co. Inc.) 03-16-2019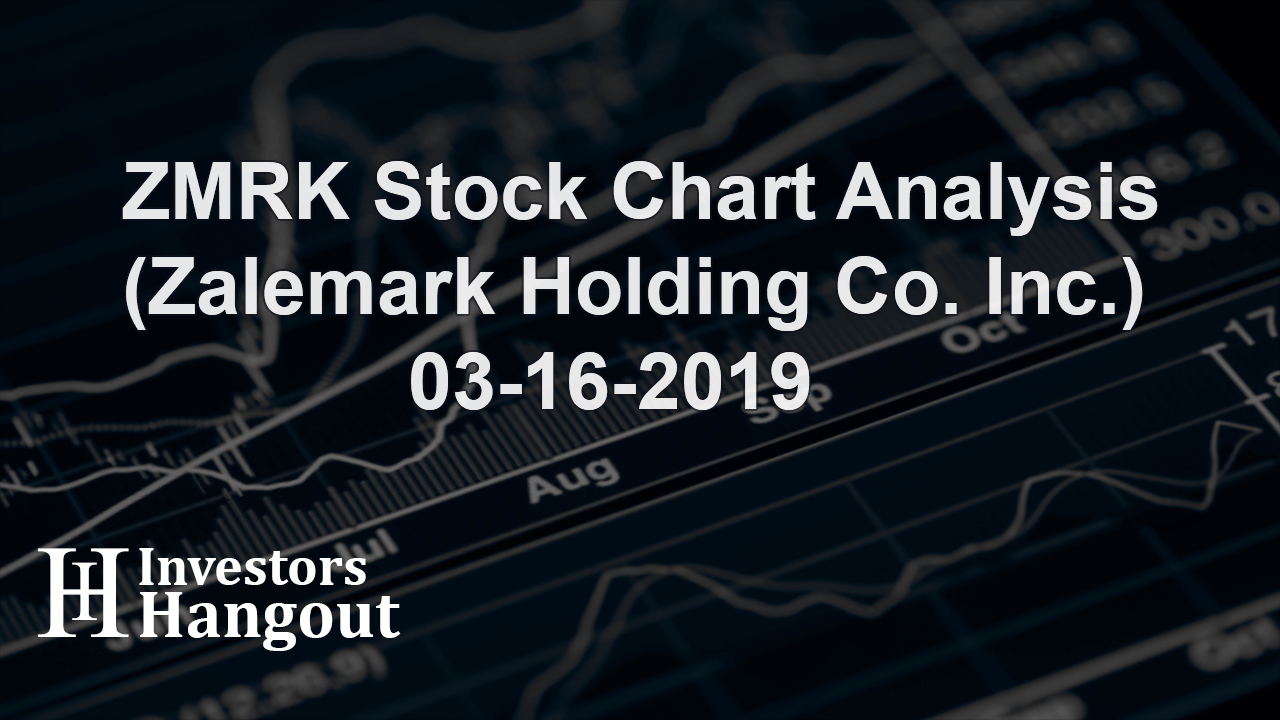 ZMRK Current Trading Conditions
As many of you already know ZMRK has been making some serious moves and has become a very popular Penny Stock lately. Friday ZMRK closed the day at .0165 not too far off from the high of .166. What impressed me the most was the amount of volume this stock has seen especially on Friday 03-15-2019 when it hit over 24 million shares traded. This was by far the most amount of volume since January 28th 2019 when it traded 27.29 million shares.
Past Trading Conditions
Zalemark Holding Co. Inc. began making its moves back on January 28th when the volume began picking up with 27.29 million shares traded. Since then this stock has been making a steady climb on the stock chart taking the PPS (Price Per Share) from the close of .0014 to the current .0165 which is a nice 1078% Gain! That is, if you were lucky enough to buy early and sell Friday! Along the way since January 28th this stock has been following up the 10 and 20 day simple moving average nicely.
Here is a Stock Chart Analysis Video I did on 03-05-2019 before the recent big moves:
ZMRK Stock Chart Bottom Line
Right now I will be watching the resistance levels at .016-.018-.20 and support levels at .14-.12-10. The 10 day simple moving average is currently at .0105 and the 20 day is at .0091. Although those support levels are far off from where you're currently at I believe they will hold if tested. In my opinion if the volume continues I think this stock can continue its climb and if you break .20 it could rally much higher.
What do you think about ZMRK? Let us know on the ZMRK Message Board:
ZMRK Current Stock Chart: