The Benefits of Dash Cams in the Trucking Industry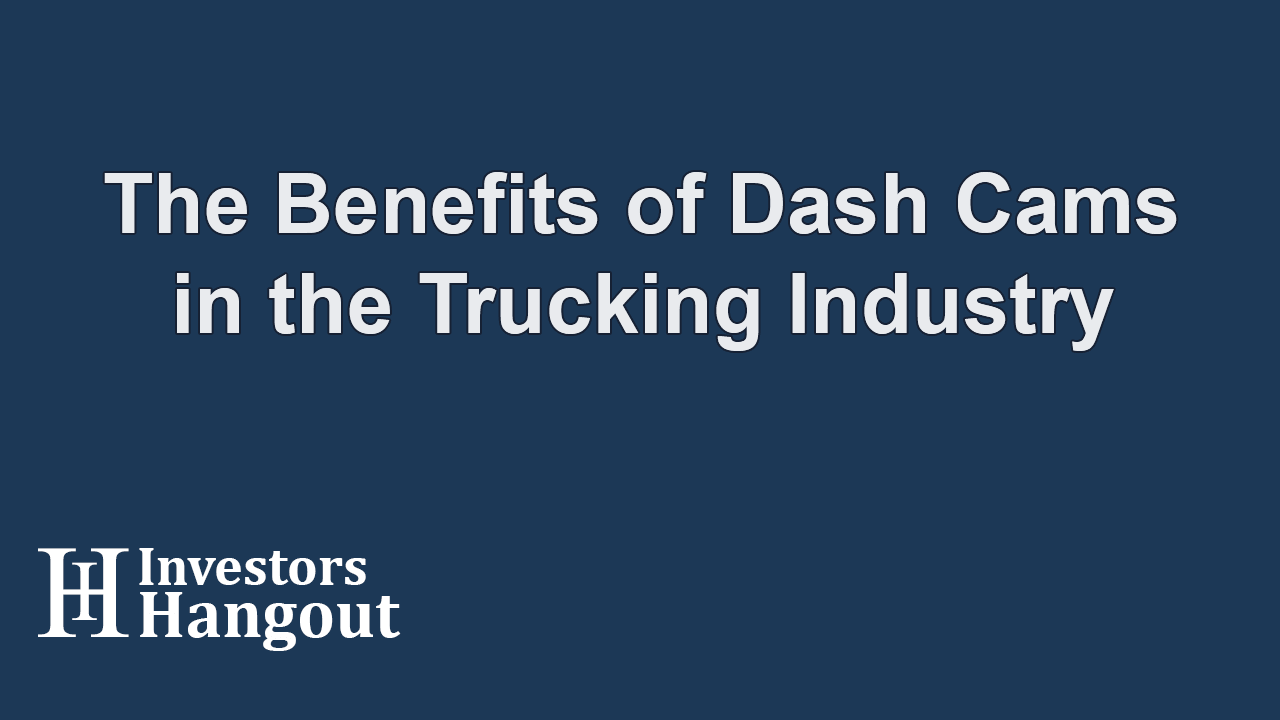 Author: Editor
Views: 5060
Updated: 10-11-2021
The trucking industry has experienced major transformational changes over the past decade. One of the biggest changes has been the incorporation of dash cams to the trucks.
Although it experienced some opposition from drivers who claimed it was a violation of their privacy, it has proven to offer more benefits to the business and has resulted in more and more truck owners investing in this technology.
This article will look into this dash cam technology and the benefits it offers to the trucking industry.
What are Dash Cams?
Dash cams are a system of cameras ideally installed inside a vehicle that records the events happening around the car for improved visibility allowing the driver to make the right choices, especially in blind spots. The cameras, therefore, record what's happening on the front, rear and even the sides of the vehicle through different cameras.
For a truck to get a full view of what's happening around, it will need five cameras: the front-facing dash cam, dual-facing dash cams, a multi-camera system, an exterior camera, and the Interior cameras. These cameras act as an eye witness in case of accidents or any other driving hazards.
Having been incorporated in numerous trucking companies, this technology has recorded numerous benefits.
Some of them include:
Easier Insurance claims
In the trucking business, the occurrence of accidents and other driving hazards is almost inevitable and thus it has become compulsory for each truck be insured. When a truck is involved in an accident and the driver has insufficient proof that he or she did his best to avoid the accident, the insurance company will take time to validate your story and thus covering your costs of repair.
If you, however, have a dash camera, the recorded video will be more than enough evidence to validate your story and disapprove any false claims that may have been presented thereby speeding up the process of insuring the truck.
Driver Accountability
Most of us if not all, have a tendency to do something wrong or illegal at work when our bosses are not watching. This can be something as little as updating your Facebook or Instagram accounts! For truck drivers, the case is also not very different since some drivers have the tendency to text or even pick calls when driving.
Such behavior is however risky as it may result in accidents. The installation of dash cameras ensures that the behavior of the driver can be monitored all through the journey. This ensures that the drivers are free from distractions and only focused on the road. Another way of monitoring drivers and their hours of service is by using ELD devices, such as Verizon ELD.
Legal defense
Traffic offenses are very common for all drivers. While we commit some of these offenses, at times we may be accused of offenses we did not do. Dash cameras thus come in handy in such circumstances since they provide clear evidence of how the offense happened and how the drivers handled it. This may help you get out of rather costly legal situations.
The dash cameras will also help in the fight against corruption from traffic officers who may be willing to charge you for offenses you did not commit and also from drivers who may conduct themselves in an unprofessional manner during work hours.
Security for you and your goods
I was once told by a truck driver that the road is a very uncertain place, you can never know what will happen while you are on it. He told me that accidents are not on their top list of threats but the risk of the goods transported getting lost. Dash cams provide a 360-degree view of the truck and thus its installation will alert the drivers of any fishy activities that might be taking place.
The video also helps drivers avoid small accidents like hitting other vehicles in the parking lot. It can even provide very useful information to the authorities in finding criminals who may have been around the truck.
Incentivizing safe drivers
Rewarding people for doing a good job has been a tactic in use since each of us was born. It motivates one to strive and do even better so they can get rewarded again. This tactic was however hard to implement in the trucking industry since it was hard to rate the best drivers.
However, with the dashcam technology, the owners of the truck companies are able to grade the drivers based on their ability to maneuver difficult situations such as corners, switch lanes and even avoiding collisions. This tactic will motivate drivers to work on their safe driving and thus result in an overall improvement in the performance of your fleet.
Easier driving training and re-training
With the presence of dash cameras, training new drivers become very easy since the trainers are able to watch the learners as they drive and thus inform them of the areas, they are going wrong. They can even provide them with real-time videos of how they did it, so they are challenged to improve and avoid future mistakes in the future.
For experienced drivers, truck managers can easily identify their weak points while driving and thus inform them during their re-training. This will help them become better drivers and thus minimize the cases of accidents on the roads.
Our Final Take
In the trucking industry, the importance of dash cams has become evident and crucial if the company is to avoid numerous unavoidable hazards. In case you are still wondering if you need one, then the benefits stated above should give you an answer.