Northwest Biotherapeutics Inc (NWBO) Stock Could Begin To Climb Again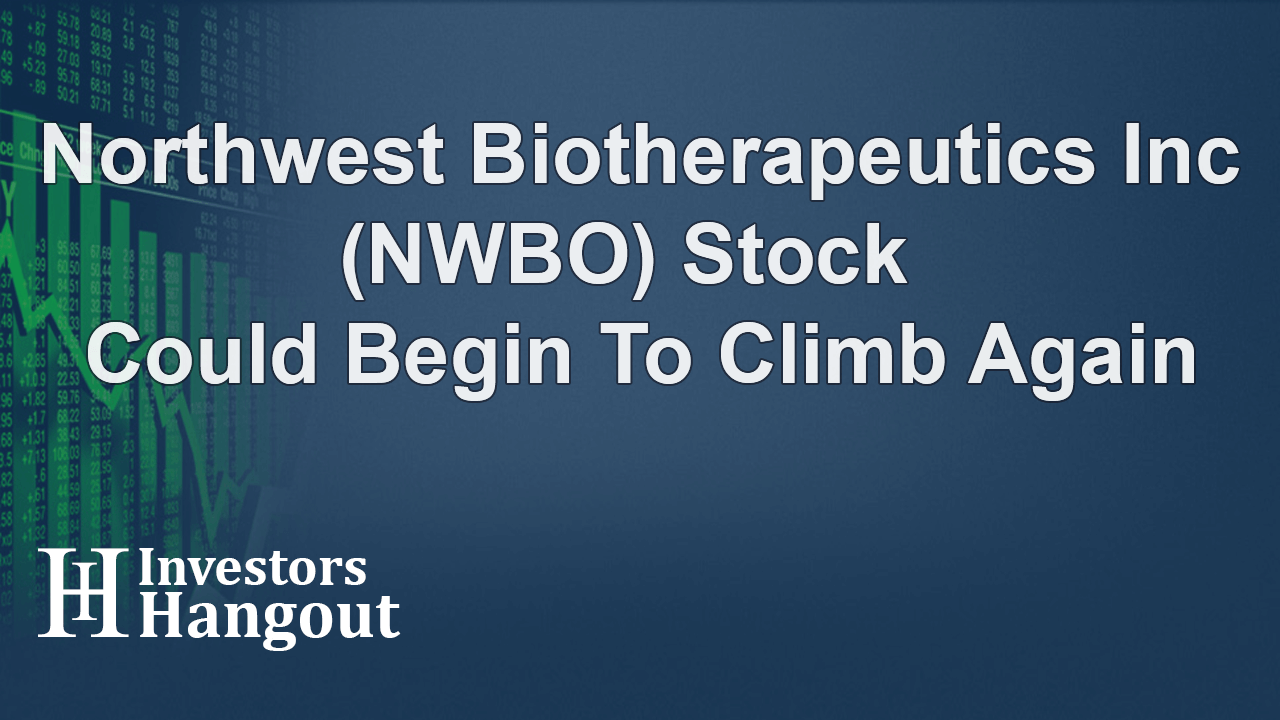 NWBO Stock Price and Current Trading Conditions
NWBO closed Friday April 12th 2019 at .2955 with 655,144 shares traded. As of right now, the stock price is sitting between the 30 and 20 day simple moving averages which are key indicators I watch for. Currently the 30 day simple moving average is at .2983 and the 20 is at .2903. Although these indicators are close together, the stock price is between the two, which means a break of either will dictate which way the stock will go.
Past Stock Chart and Price Analysis
If you look at the stock chart below you will see Northwest Biotherapeutics Inc. has a long history of trading between the .35 and .20 range. For the most part, in my opinion, a lot of these movements are predictable. Almost every time the stock price broke the 30 day SMA it rallied for multiple days.
NWBO Stock Chart Bottom Line
What I will be watching for is a break of that 30 day simple moving average at .2983. We will call it .30 to confirm. In my opinion, if the stock price breaks the 30 day sma I believe it will rally up fairly quickly. However, on the flip side, I would definitely want to see the 20 day sma hold which is at .29. As of Thursday and Friday of last week the stock volume began picking up which could be a good sign of things to come.
What do you think about NWBO? Let us know on the NWBO Message Board
About Northwest Biotherapeutics Inc.:
NW Bio is developing cancer vaccines designed to treat a broad range of solid tumor cancers more effectively than current treatments, and without the side effects of chemotherapy drugs. NW Bio's proprietary manufacturing technology enables the Company to produce its personalized vaccine in an efficient, cost-effective manner. The Company has a broad platform technology for DCVax dendritic cell-based vaccines. The Company's lead product, DCVax-L, is currently in a 348-patient Phase III trial for patients with newly diagnosed Glioblastoma multiforme (GBM), the most aggressive and lethal brain cancer. The Company's second product, DCVax-Direct, is currently in a 60-patient Phase I/II trial for direct injection into all types of inoperable solid tumor cancers. The Company has also conducted a Phase I/II trial with DCVax for late stage ovarian cancer together with the University of Pennsylvania. The Company previously received clearance from the FDA for a 612-patient Phase III trial with its third product, DCVax-Prostate, for late stage prostate cancer.
Northwest Bio (NASDAQ: NWBO) CEO Linda Powers presents at SMi's 3rd Cancer Vaccine Conference in London in September 2014. Ms. Powers details Company progress to-date and explains the exciting announcement that DCVax-L received the first-ever "Promising Innovative Medicine" (PIM) designation under the UK's new "Early Access to Medicines Scheme" (EAMS).
Recent News:
The most recent news from NWBO I could find was from 02-26-2019 which announced that they hired David Innes as Vice President. David Innes spent 31 years managing portfolios at several major Wall Street Firms. He also has a degree in biology and spent decades focusing on small to mid-cap biomedical and biotech companies.