$PPTF .049 News out ProGaming Platforms Inc. Ann


Post# of 380
Posted On: 05/02/2013 8:52:24 AM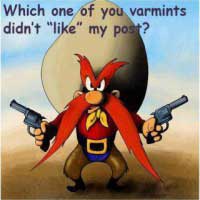 [b]$PPTF[/b] .049 News out ProGaming Platforms Inc. Announces Progress Update from Zenetec LLC, its JV Partner, About $600 Million South East Asian Gaming Market
NEW YORK, May 2, 2013 /PRNewswire via COMTEX/ -- ProGaming Platforms Corp. (OTCBB: PPTF ), developer of a commercial multiplayer online gaming and reward processing platform, today announced that it received a midterm update from its JV partner, Zenetek. The Company previously announced on February 15, 2013, that it had entered into a JV Agreement with Zenetek to market the Company's online gaming services in the $600,000,000 Southeast Asia Gaming Market.
The Company has received a progress report from Zenetek advising its identification for a number of potential business partners that have expressed their interest in ProGaming Platforms' proprietary puzzle game that is based on ProGaming's robust platform, capable of hosting from 2 to 4,000 competitive gamers simultaneously,
Erez Zino, ProGaming's CEO, stated: "I am excited to announce that after presenting our proprietary 'state-of-the-art' puzzle game to several social media networks, Zenetek has received expressions of interest in using our puzzle game." ProGaming's new puzzle game enables jigsaw puzzle enthusiasts to take their puzzle passion to a whole new level, with participants able to compete with each other in a race to complete a virtual jigsaw puzzle.
Explaining ProGaming's puzzle game, Erez Zino stated: "Excitement is created for game participants as players are rewarded points for each piece they correctly place and, when a player successfully places a piece of the puzzle, that piece will 'jump' into its correct position on the screens of all participating players, eliminating that puzzle piece from play from all other players."
Mr. Zino further stated that "we look forward with anticipation to future updates from Zenetek about their progress in securing a foot-hold for ProGaming's Platform in the lucrative and growing SE Asian gaming market."
About ProGaming Platforms Corp.
ProGaming Platforms has developed the ultimate gaming platform for the Internet's ultimate games. The platform automatically and accurately determines game winners from an unlimited pool of players, and automatically pays monetary reward payouts. The platform can be integrated into any existing billing system, can be licensed by any online gaming provider, and can sit on any third-party server.
Learn more about ProGaming Platforms Corp. at http://www.progamingcorp.com. Learn more about Progaming Platforms' Puzzle game http://www.progamingcorp.info

(0)

(0)
---