$PMCM .0279 News out Primco Management and ESMG


Post# of 380
Posted On: 05/02/2013 8:47:10 AM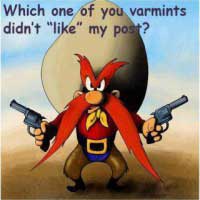 [b]$PMCM[/b] .0279 News out Primco Management and ESMG Music Announces the Retention of Aegis Capital Corp., New York to help raise up to $ 2 million in Financing
LOS ANGELES, May 02, 2013 (BUSINESS WIRE) -- Primco Management, Inc. (PMCM - OTCQB) and its wholly-owned subsidiary ESMG Inc., a fully integrated multi-media entertainment company, today announced that the well established institutional New York broker-dealer firm Aegis Capital Corp., New York has been retained to help raise up to $2 million in financing to enable PMCM and ESMG to fully execute its Business Plan on an accelerated basis. Founded in 1984, Aegis Capital representatives have been involved in over $55 Billion in capital market transactions to date and are market leaders in the mid-market space.
"We are both thrilled and honored to be partnered with such a versatile financial powerhouse as Aegis Capital," stated David Michery, President and CEO of Primco Management Inc. and ESMG Inc. The range of financial services and tools now available to us will enable us to move quickly in acquiring strategic assets as well as supplementing our working capital. We view Aegis Capital as a long term business partner who will provide financial support and cutting edge financial advice to, in turn, position us to become a major player in the entertainment industry."
About Aegis Capital Corp.:
The mission of Aegis Capital Corp. is to bring a unique and differentiated service proposition to their clients. We focus on enhancing the goals of our clients by bringing unencumbered advice, which enables us to freely create a plan centered on each client. We continue to meet the challenging and changing markets by investing in world-class services. Our continuous investment in technology provides our customers with access to third-party custody and clearing services through JP MORGAN and RBC multiple execution platforms, access to all major exchanges, relationships with floor brokers, access to all electronic market centers (including arca), an institutional trading desk, a fixed income desk to access corporate, government and municipal issues, and market-making services. We provide access to independent research for our financial advisors and their clients from JP Morgan, Bloomberg, Moody's, Lipper, Best Independent Research LLC, and Argus Research. Our clients have access to Asset Management Services with world-class managers, including Investment Banking Services, Venture Capital/Private Placement Services, Debt Market Services and broad Advisory Services.
About Primco Management Inc.:
Through its wholly-owned subsidiary, ESMG Inc., the Company operates as an integrated entertainment company with divisions in music and film production and distribution, and is launching additional divisions in television, radio and online sports. It also operates in aspects of the real estate industry. Through its highly skilled and industry experienced management team, the Company provides leading edge and dynamic services and digital content to worldwide audiences. ESMG Inc. leverages its highly motivated and industry experienced management strengths and capabilities with focused operating divisions to reach and satisfy the marketplace of targeted consumers searching for a breakthrough in new and exciting talent and content. (For additional information, visit www.esmgusa.com).

(0)

(0)
---