$FBCD FBC Holding Announces Letter of Intent


Post# of 380
Posted On: 05/05/2013 2:30:48 PM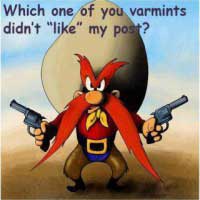 [b]$FBCD[/b] FBC Holding Announces Letter of Intent
NEW YORK, [b][color=blue]April 8, 2013[/color][/b] /PRNewswire via COMTEX/ -- (OTC Markets: FBCD) FBC Holding, Inc. would like to update its shareholders on recent events.
We previously announced that we have begun discussions with several operating businesses with an interest in bringing those entities into FBC Holding. We are pleased to announce that we have executed a Letter of Intent to purchase substantially all of the assets of a US-based provider of a unique suite of solutions aggregated into a proprietary dashboard which allows business owners to engage in various forms of Internet marketing including email, text messaging, SEO, social media marketing and analytics with a simple-to-use interface. The company currently specializes in applications for financial services professionals but its technology can be easily applied to virtually any business segment.
We are continuing to seek and evaluate additional businesses and have also with a company which operates gold and silver mines in the USA which are currently in various phases of production. A third company with which we have been speaking has a technology centered around a conductive ink which allows circuitry to be printed on virtually any surface including paper and textiles using any commercial printer. We will continue to keep our shareholders up to date on these and other discussions.
All of these opportunities meet with our management's established criteria of being revenue stage, operating businesses with low DSO and CapEx requirements and short AR turnover. Also these businesses that we are evaluating will be immediately accretive to earnings. These and similar businesses will diversify the company's revenues and form a good base upon which we can grow.

(0)

(0)
---