$PPTF ProGaming Platforms Inc. Signs Joint Ventu


Post# of 380
Posted On: 05/01/2013 4:59:13 PM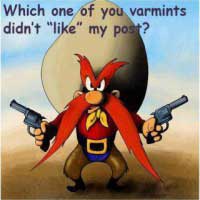 [b]$PPTF[/b] ProGaming Platforms Inc. Signs Joint Venture/Co-Development Agreement With Zenetek to Enter 600 Million Dollar Southeast Asia Gaming Market
NEW YORK, [b][color=blue]February 19, 2013[/color][/b] /PRNewswire via COMTEX/ -- ProGaming Platforms Corp. (OTCBB: PPTF) (OTCQB: PPTF) (Pinksheets: PPTF), developer of a commercial multiplayer online gaming and reward processing platform, today announced that it. has signed a Joint Venture agreement with Zenetek LLC to market the Company's online gaming services in the Southeast Asia market. ProGaming's robust platform is able to host anywhere from 2 to 4000 competitive gamers at the same time.
According to Niko Partners, a leader in Asian Video Game Market Intelligence, Revenues for Online Gaming will Exceed USD 1 Billion by 2016. Using real-world industry- generated statistics, Niko also predicts that there will be 117 million gamers throughout the Southeast Asian emerging markets, generating more than $1 billion in revenue per year, which revenues are expected to increase exponentially for the next decade.
Pursuant to the Joint Venture agreement, Zenetek will be granted exclusive representation/distribution rights for China, Taiwan, Hong Kong, Vietnam, Singapore and Indonesia markets for a twelve month period.
Our platform's first commercial use, for which Zenetek will be using Progaming's state-of-the-art puzzle game, will be serving the online advertising industry by allowing different organizations to hold multiplayer tournaments for the purpose of increasing traffic to their designated Web sites. The next phase of our puzzle game's development will focus on implementing API to provide an innovative and interactive rewards-based puzzle gaming experience to users. In parallel, Zenetek will dedicate marketing efforts to sell ProGaming's patented GER (Game event record) generic platform to gaming saloons and virtual gaming farms to allow gamers to turn their skills to money. ProGaming's new puzzle game enables jigsaw puzzle enthusiasts to take their hobby to a whole new level. With the puzzle game, participants can compete against other players in a race to complete a virtual jigsaw puzzle. Players are rewarded points for each piece they correctly place according to the positioning of the piece. Each puzzle includes a background image to guide players, and when a player successfully places a piece of the puzzle, that piece will "jump" into its correct position on the screens of all participating players, eliminating the puzzle piece from play for other players but awarding points to the player who placed it.
Unique features of ProGaming's puzzle game include a "Scramble" button to aid players when they have a large number of puzzle pieces on the screen -- a feature not commonly found in puzzle games; and special puzzle pieces, such as golden pieces, that are worth extra points when a player successfully places the piece. Features under development include the ability of players to post their scores to top Vietnam-based social networking sites such as Go.vn and to invite currently playing users through the use of API, as well as transform user scores into reward coins. We are also developing an online shop that will allow users to purchase various accessories for the puzzle game using their scores, coins or reward credits.
Mr. Robinson To, CEO of Zenetek, stated, "This joint venture with ProGaming provides us with the platform to gain tremendous market share for our gaming platform for years to come and has great potential to increase revenues for both ProGaming and Zenetek. Based upon the increases we have seen in gaming and mobile gaming in the US and more 'Western' markets, the Asian cultures and their affinity for gaming will far surpass the US. In many ways, the Asian markets in our sector already have experienced significant increases and Zenetek is gaining market share at a rapid pace. Our joint venture with ProGaming Platforms will only accelerate that pace. "
"We are very excited about our extraordinary opportunity working with Zenetek to capture a significant share of the fast-growing Southeast Asian gaming market" said Erez Zino, ProGaming's CEO. . "This opportunity comes at a strategic time for us to showcase the exciting, robust capabilities of our Platform, which can turn virtually any Web-based game into a lucrative, rewards-based competitive game of skill."
"With the explosive growth of Asian social networking platforms on the Internet, users are increasingly demanding quality online entertainment that is interactive, fun and challenging. ProGaming's new puzzle game answers that call and more," Erez Zino concluded.
A demonstration of ProGaming's new puzzle game and generic GER tech usage can be viewed on the Company's product Web site at the following link: http://www.progamingcorp.info.
About ProGaming Platforms Corp.
ProGaming Platforms has developed the ultimate gaming platform for the Internet's ultimate games. The platform automatically and accurately determines game winners from an unlimited pool of players, and automatically pays monetary reward payouts. The platform can be integrated into any existing billing system, can be licensed by any online gaming provider, and can sit on any third-party server.
Learn more about ProGaming Platforms Corp. at http://www.progamingcorp.com.
About Zenetek LLC. (http://www.zenetek.com)
Zenetek is a wholly-owned subsidiary of Anything Technologies Media (OTC: EXMT), with a total of 10 full-time employees and affiliates. Zenetek's management team consists of experienced marketing, software development, and finance personnel, with over 75 years combined experience in all aspects of software development. The Marketing Director and Founder of Zenetek has over 25 years of experience in software development, having personally secured and executed over $75million in contracts from prior IT consulting projects with a number of US States, major metropolitan US cities, and Fortune 500 and 'Blue-Chip' companies. Zenetek has a variety of ongoing initiatives ranging from standard development to iPhone and Android Application Development.

(0)

(0)
---