$BRZV News out Breezer Ventures Provides Update


Post# of 380
Posted On: 05/01/2013 8:38:24 AM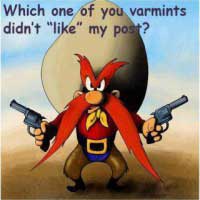 [b]$BRZV[/b] News out Breezer Ventures Provides Update on Jackson Well 1 Exploration Drilling
FORT WORTH, TX, May 1, 2013 /PRNewswire via COMTEX/ -- Breezer Ventures Inc. (BRZV) (OTCQB:BRZV.PK) ("Breezer" or the "Company") today announced that the Jackson Well 1 has reached a Total Vertical Depth of approximately 4,400 feet.
The well was drilled to its primary target: the Ellenberger reservoir. The Ellenberger zone is capable of producing 100 to 200 BOPD, based on historical production. Additionally, electronic logs, performed in the past, also confirm this production estimate. The Company is awaiting the arrival of further drilling equipment, expected this week, which will allow completion of the drilling and oil production from the high quality reservoir sands of the Ellenberger zone.
Well 1 is adjoined to Breezer's Well 2A, recently acquired interest by the Company and announced in a recent news release issued on March 15, 2013. Well 1 is approximately 660 feet away from Well 2A.
"These drilling results will increase our geotechnical understanding of the Ellenberger zone. We will use the information to further refine, evaluate and to open new potential drill targets in the Ellenberger zone," commented Tang Xu, CEO of Breezer Ventures, Inc.
About Breezer Ventures Inc.
Breezer Ventures Inc. is an oil and gas exploration and development company focused on projects in the United States. The Company is developing oil and gas properties with the aim of bringing such properties to commercial production.

(0)

(0)
---