$BRZV Breezer Ventures (BRZV) Prepares for Fract


Post# of 380
Posted On: 04/30/2013 6:06:03 PM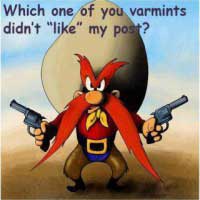 [b]$BRZV[/b] Breezer Ventures (BRZV) Prepares for Fracture Stimulation at Jackson Well
FORT WORTH, TX, [b][color=blue]April 25, 2013[/color][/b] /PRNewswire via COMTEX/ -- Breezer Ventures Inc. (BRZV) (OTCPK) ("Breezer" or the "Company") is pleased to announce that fracture stimulation is expected to commence shortly at the Jackson Well 27.
The fracture stimulation is intended to break apart the reserves allowing for a significant increase in the flow of oil. The process has proven to be highly effective in dramatically increasing production from the Tannehill and Moran formation in the area.
The status of five other wells was outlined in a previous operational update showing that three had been drilled and were undergoing completion. One was waiting to spud and one was in the drilling phase.
With six wells currently undergoing drilling, completing or fracture stimulation operations, the Company anticipates a further increase in revenues and reserves as these wells are brought into production. Combined with additional multiple proposals on other wells, the Company remains on course to build a significant oil and gas company focused on USA onshore formations, and in the process generate substantial value for shareholders.
About Breezer Ventures Inc. Breezer is an oil and gas company focused on the prolific Jackson Fields, Texas, targeting redevelopment, exploration and exploitation of oil and gas properties located near infrastructure and existing discoveries.

(0)

(0)
---