$IAGM InterAmerican Gaming Provides Corporate Up


Post# of 380
Posted On: 04/11/2013 8:56:29 AM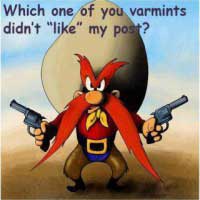 [b]$IAGM[/b] InterAmerican Gaming Provides Corporate Update
TORONTO, ONTARIO, [b][color=blue]Apr 09, 2013[/color][/b] (Marketwired via COMTEX) -- InterAmerican Gaming Inc. ("IAG" or the "Company") (PINKSHEETS: IAGM) is pleased to provide a corporate development update. The Company's operating subsidiary, SoFit Mobile Inc. ("SoFit") has developed a new social gaming platform for the health and fitness industry.
IAG is pleased to announce that it has filed a Current Report on Form 8-K with the U.S. Securities and Exchange Commission disclosing the acquisition of SoFit Mobile Inc. completed on October 3, 2011. This is a major milestone for IAG as the Company intends to remediate and file all of its delinquent periodic and current filings with the SEC as soon as reasonably possible. The Company is now focused on completing its audit for fiscal year ended 2012.
Mr. Marc Askenasi, President & CEO of IAG, stated:
"This is yet another exciting milestone for IAG and its shareholders. We intend to continue this positive momentum as we move closer to our goal of becoming a fully reporting issuer."
About IAG and SoFit
IAG develops socially disruptive technologies. IAG builds industry-defining businesses through a combination of organic growth and acquisitions.
SoFit is a social gaming company that has developed software to empower individuals to track, train and compete through its SoFit platform. Registered users can earn virtual rewards, such as trophies and medals, as well as real-life rewards, such as location-based coupons and special offers.
IAG's first product, SoFit, is a new social gaming mobile application that lets you get fit, stay fit and earn rewards that matter. The SoFit app is available for download for Apple and Android mobile devices from http://www.sofitmobile.com/
For more information and to stay engaged with SoFit 'follow' us on Twitter @sofitmobile and 'like' us on Facebook at www.facebook.com/sofitmobile.

(0)

(0)
---