$LWCTF LCTI Low Carbon Technologies Demonstrates


Post# of 380
Posted On: 04/11/2013 6:37:04 PM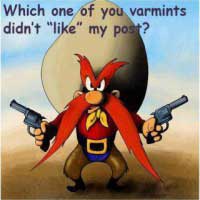 [b]$LWCTF[/b] LCTI Low Carbon Technologies Demonstrates Continued Proficiency -- Acquires Additional 24.5% Stake in ICM; Preps for 1,900 Acre Wetland Mitigation Bank
VANCOUVER, BC, [b][color=blue]Apr 04, 2013[/color][/b] (Marketwired via COMTEX) -- LCTI Low Carbon Technologies International, Inc. (PINKSHEETS: LWCTF), a USA based diversified company focused on the Clean-tech, Construction, Energy, Environmental, Mining and Real Estate business sectors announced today, the company has increased its equity stake in Industrial Commercial Mechanical, LLC ("ICM") while prepping for an anticipated approval from the U.S. Army Corps of Engineers ("USACE") regarding the company's investment in the development of a Mitigation Bank along the Gulf Coast of Texas.
"Increasing our ownership in ICM to 50% was a strategic business decision," stated, Bryan Scott Jarnagin, CEO and Chairman of LCTI Low Carbon Technologies International. "Strengthening our position here continues to grow our bottom line while demonstrating the proficiency of our business model.
ICM delivered $1.97mm in revenues in 2012. While notably the smallest of the company's five previous acquisitions since 2010 -- which in total have bolstered LCTI's asset base to over $100mm and an EBITDA of $8.178mm in fiscal year 2012 -- as with most of the company's projects, ICM is an integral investment meant to ultimately complement LCTI's other subsidiaries, technologies and projects.
"Most of our investments are strategic acquisitions," continued Jarnagin. "Our discipline prevents 'style drifts' in our investment strategy. This affords us the ability to fully leverage the competency and value of one investment to acquire another asset -- be it an operating company, technology or real estate. We keep cash and equity payouts to a minimum. This has allowed us to maximize our assets and realize healthier gains."
Jarnagin's approach has proven to be extremely successful for LCTI. This success is certainly noted by way of the company's investment in the development of a 1,900 acre wetland mitigation bank. East Bay Farms, LLC ("East Bay" (acquired in 2010) leads the charge on this project.
The acquisition of East Bay has afforded LCTI a very lucrative proposition over the past two years. The big payoff of this investment is "expected to truly present itself in 2013," said Mr. Jarnagin.
He concluded, "We expect to receive formal approval from the U.S. Army Corps of Engineers within the next 30 days; giving us the ability to proceed with the completion of the wetland mitigation bank project. We have already been granted 'pre-approval' from USACE and expect to begin negotiating lucrative transactions with several prominent firms accordingly."
About Low Carbon Technologies International, Inc. LCTI is a clean-tech company which has acquired profitable operating businesses, real estate assets, and clean-tech energy technologies. LCTI utilizes these real estate assets and technologies in the development of clean-tech energy projects. LCTI also combines the technology licenses with the profitable operating businesses creating profitable clean-tech companies.

(0)

(0)
---