$EMBK Embark Holdings, Inc. Announces Changes to


Post# of 380
Posted On: 04/10/2013 6:52:12 PM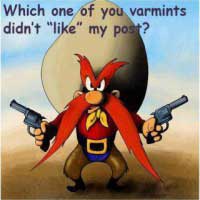 [b]$EMBK[/b] Embark Holdings, Inc. Announces Changes to its Management and Board of Directors
MISSION VIEJO, California, [b][color=blue]March 26, 2013[/color][/b] /PRNewswire via COMTEX/ -- Embark Holdings, Inc. (OTC: EMBK) today announced that its Board of Directors has appointed one new director and officer, effective immediately. The new director and officer is Mr. Daniel Amato current President and Chief Executive Officer of Muscle Warfare. The new director will also stand for re-election next year at the Embark Holdings annual meeting of shareholders.
The addition of the new director will further diversify our outstanding talents and wide ranging experience that already exists at Embark Holdings and its subsidiaries. Mr. Amato is already a widely respected and experienced business leader that will provide Embark Holdings team with new insight and perspectives relating to Embarks business and the rapidly changing world of business.
This appointment is made in the context of the retirement from the board and management of Mr. Michael Cummings. Mr. Cummings has stepped down in order to focus on other professional engagements.
On behalf of Embark Holdings and the Board of Directors we wish to thank Michael Cummings for his devoted service and sound counsel and wish him the very best.
About Mr. Daniel Amato
Daniel Amato is the founder of Muscle Warfare and operates the company as the President and Chief Executive Officer.
After Obtaining an Associate's degree in the medical field 19 years ago, Mr. Amato started his business career as a Radiation Therapist at Montefiore Hospital. He continued in this field for 4 years working at the prestigious Mount Sinai Hospital in Manhattan, Good Samaritan Hospital in Palm Beach and St. Mary's Hospital in Florida. As a result of his training and experiences in therapy, gaining additional knowledge in specialized nutrition and taking care of the human body became a priority professionally and personally.
Mr. Amato, who was naturally passionate about his health, took supplements and exercised regularly from a young age. He decided he could make a difference in the lives of people by developing supplements to help athletes various needs, so he started a supplement business and became a determined and successful entrepreneur. Mr. Amato's sole intent was to help people improve their strength, muscle mass and health as a way of life, similar to what he had discovered for himself.
Mr. Amato started Samson Distributing, Inc. in 1998; He quickly became an industry innovator in both product design and marketing. He has owned and operated four highly profitable companies in the sports nutrition space during a 13 year span and his passion for this industry is even stronger now, than ever. All of these businesses were self-funded by him from their inception, without outside investment. He received the coveted : Rising Star" Award from GNC in1995, and each of his companies have reached and sustained substantial profitability for many years with total consolidated sales, exceeding $24 million in its peak year with profits to the tune of over $2 million. Since 1998, and the emergence of his company Samson, Mr. Amato has been consistently profitable within the sports nutrition and supplement industry for 13 years. Due to his to extensive experience and marketing research background he continues to be a strong and recognizable force within the industry. During the past 4 years he has maintained profitability in 3 of his mail order companies, while using the profit to fund the start-up of Muscle Warfare, Inc.
About Embark Holdings, Inc. (OTC: EMBK)
Founded in 1985 and headquartered in Mission Viejo, California, United States, our business model is to research, evaluate, and acquire profitable private firms in the business segments of entertainment, technology, medical, energy, and business services for the benefit of our shareholders.
By providing the financial and human capital necessary to deal with the overwhelming administrative, planning, governance, compliance, and regulatory issues that abound, our partners can focus their energy and flourish.
Stay up-to-date with current events by joining Embark Holdings, Inc. E-Mail Alert List. Join by going to the following: investors@embarkholdings.com

(0)

(0)
---