$DCGD .036 News out Discovery Gold Announces Wor


Post# of 380
Posted On: 03/26/2013 7:50:09 AM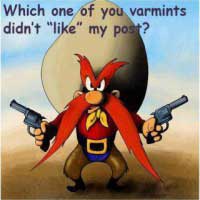 [b]$DCGD[/b] .036 News out Discovery Gold Announces Work Program Recommended in 43-101 Assessment Report
DENVER, March 26, 2013 /PRNewswire via COMTEX/ -- Discovery Gold Corporation (OTCQB-DCGD) (the "Company") is pleased to announce that independent geologic consultants from CME & Co have completed and submitted their "Assessment" report including work recommendations for the Company's Edum Banso gold project located in the southeast of Ghana's historic and prolific gold producing Ashanti Gold Belt. CME has extensive mineral exploration and discovery experience in Ghana where Discovery Gold's President, Steven Flechner worked with them during the 1990s.
Mr. Flechner stated that, "The Assessment report, now posted on the Company's website, is compliant with Canadian National Instrument 43-101 Standards, and reflects that Edum Banso geology and mineralization are similar to that of many gold deposits in the Ashanti Gold Belt including three of Golden Star's deposits located 10 km NNE, 0.5 to 2 km east, and 2 to 4 km southeast of Edum Banso, respectively."
The Assessment report indicates that results from the previous trenching and 3,767 soil samples collected by Newmont Mining and Xtra Gold (when gold prices were much lower) from the four gold zones associated with the prominent geophysical anomalies on the Edum Banso "have revealed important exploration targets". Based on their findings, the authors of the Assessment recommend:
(i) Trenching focused around the outcrop area in the southwest of the project where the authors found 0.125 g/t gold and where Xtra Gold reported up to 3.62 g/t gold in rock. Three 20 m long, 1 to 8 m deep, parallel hand trenches should test the depth, trend, dip and style of mineralization. This work will assess this target for a future drilling program. Depending on the results of the trenching work, several initial drill holes may be completed from the neighboring field by a hand portable drill.
(ii) Relocation of and reopening of three historic trenches in the central portion of the project in order to confirm positive results reported by Xtra Gold in 2008. Original trenching returned 0.51 g/t Au over 13.4 metres from one trench (including 1.24 g/t Au over 4.0 metres). That trench is to be extended 75 metres eastward (a total of 200 metres in length) to close off the mineralized zone.
(iii) Two new trenches and additional deep auger holes are proposed on the eastern side of the project where Xtra Gold's historic work produced anomalous gold showings.
(iv) Trenching and pitting of historical anomalous gold in soil samples and deep auger sampling in the south of the project is recommended based on the historical anomalous gold showings.
These Edum Banso gold targets will be pursued by Discovery Gold upon completion of exploration permitting and subject to necessary financing.
About Discovery Gold Corporation
Discovery Gold Corporation is an emerging U.S. based mineral exploration company. The Company's wholly-owned subsidiary, Discovery Gold Ghana Limited, currently holds a 95% interest in the option of the exclusive rights to explore the Edum Banso Gold Project within the historic and prolific gold producing Ashanti Gold Belt in Ghana.
For further information regarding Discovery Gold Corporation, contact:
LiveCall Investor RelationsToll-free: (855) 490-9700 E-mail: DCGD@livecallir.comWebsite: www.discoverygold.com

(0)

(0)
---