$DCGD .036 Discovery Gold Announces 43-101 Repor


Post# of 380
Posted On: 03/25/2013 6:22:59 PM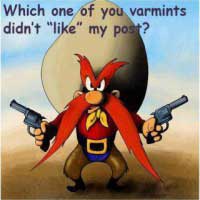 [b]$DCGD[/b] .036 Discovery Gold Announces 43-101 Report Confirming Gold Bearing Quartz Vein Targets
DENVER, [b][color=blue]March 19, 2013[/color][/b] /PRNewswire via COMTEX/ -- Discovery Gold Corporation (OTCQB: DCGD) (the "Company") is pleased to announce that geologic consultants from CME & Co Enterprises Inc. of Vancouver, Canada ("CME") have received assay results from limited rock sampling and have substantially completed their preliminary "Assessment of the Edum Banso Property" for the Company. The Edum Banso Property is located in the south of Ghana's prolific Ashanti gold belt.
CME reports that its preliminary geological mapping and sampling indicates that Edum Banso's geology is consistent with earlier interpretations and confirms earlier reports of quartz veins containing anomalous gold in outcrop. CME's limited rock sampling returned 4 anomalous gold results. The most notable of these being a quartz vein sample that contained 0.125 g/t of gold and two samples of the nearby schist that contained 0.095 and 0.066 g/t gold. The Company also received an assay of 0.085 g/t gold from another outcrop within this Target 1 priority area.
These assays suggest the existence of a gold system in this "main outcrop area" explored by Xtra Gold in 2008 when it reported up to 3.5 g/ton gold in its samples from quartz and related outcrops. Quartz boulders were found by CME in all locations where gold was previously reported by Xtra Gold. The angular nature of the boulders suggests that they were not transported far from their original location. That, plus their relatively widespread occurrence indicate that gold bearing veins may be found in abundance below surface.
Discovery Gold's President, Steven Flechner, noted that "Subject to financing, finding those prospective gold sources will be the purpose of the Company's follow-up trenching and drilling programs to be specifically recommended in CME's Assessment report to be completed and issued later this month (in compliance with Canadian National Instrument 43-101 Standards of Disclosure for Mineral Projects )".
In addition to geological mapping, review of airborne and surface geophysics, historic data research and technical compilations to further assess and prioritize exploration targets, CME's work for its Assessment report included holding constructive meetings with community leaders of the local villages and securing their initial support for the trenching, soil sampling and exploration drilling to be undertaken pursuant to the Assessment report. This exploration work will test the southern extension of a broad (300 metre wide) 8 km long gold soil anomaly that was discovered and outlined by Newmont's and Xtra Gold's work in 2004 and in 2008 (when gold prices were much lower than in recent time).
This 8 km gold anomaly containing four distinct gold zones is associated with south-west north-east trending prominent geophysical anomalies that can be continuously traced to Golden Star's currently producing Father-Brown gold mine on adjacent property to the southeast of Edum Banso. Geophysics indicates that the gold-bearing geologic Mpohor Complex at Golden Star's HBB mine extends onto the Company's Edum Banso project. Historic surface exploration results reveal significant gold mineralization in the vicinity of this so-called Mpohor Complex on the Edum Banso project. Although Newmont Gold's surface exploration work was successful in outlining major gold in soil anomalies at Edum Banso, it relinquished the project in 2004 after discovering and focusing on the multi-million ounce Yamfo gold deposit in Ghana.
Trenching by Xtra Gold over soil anomalies in 2008 returned 0.51 g/t Au over 13.4 metres including 1.24 g/t Au over 4.0 metres. In an area 3 km to the north-west three soil samples returned gold grades of 1099, 793 and 606 ppb. Auger over these soil values returned a single grade of 1.42g/t from the saprolite zone. These results (received when gold prices were below $1000 per ounce) clearly merit further exploration work which will be pursued during the Company's upcoming exploration program (subject to financing).
About Discovery Gold Corporation
Discovery Gold Corporation is an emerging U.S. based mineral exploration company. The Company's wholly-owned subsidiary, Discovery Gold Ghana Limited, currently holds a 95% interest in the option of the exclusive rights to explore the Edum Banso Gold Project within the historic and prolific gold producing Ashanti Gold Belt in Ghana.
For further information regarding Discovery Gold Corporation, contact:
LiveCall Investor RelationsToll-free: (855) 490-9700 E-mail: DCGD@livecallir.comWebsite: www.discoverygold.com

(0)

(0)
---