$LTNC .51 Very Nice AH News Labor SMART, Inc. An


Post# of 380
Posted On: 03/26/2013 9:39:22 PM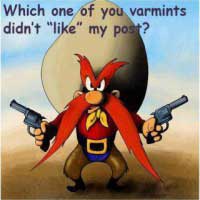 [b]$LTNC[/b] .51 Very Nice AH News Labor SMART, Inc. Announces 2 Additional Branch Openings In North And South Carolina
Company Adds Indianapolis to Expansion Calendar
HIRAM, Ga., March 26, 2013 /PRNewswire via COMTEX/ -- Labor SMART, Inc. (OTCQB: LTNC) (the "Company") is pleased to announce that it has opened 2 additional branches in North and South Carolina.
These 2 new branches mark the 7th and 8th branches for the Company, and the 5th state that the Company is now operating in. The Company is currently on pace to reach its goal of having 18 fully operating branches in 7 states in 2013.
Ryan Schadel, Labor SMART's CEO, stated, "We are extremely pleased with opening of these two branches so early in the year. Our ability to continuously hire seasoned talent has given us the confidence to reach and possibly surpass our goal of having 18 operating branches by year end." He also stated, "Certain opportunities have recently become available to us, which has prompted us to also add the state of Indiana as a targeted growth state for our Company in 2013. Because of this, we are optimistic with our abilities to meet our current growth demands in 2013."
About Labor SMART, Inc.
Labor SMART, Inc. provides On-Demand temporary labor to a variety of industries. Our clients range from small businesses to fortune 100 companies. Labor SMART was founded to provide a reliable, dependable, and flexible resource for on-demand personnel to small and large businesses. Every day we provide manpower for jobs in construction, manufacturing, hospitality, events, restoration, warehousing, retail, disaster relief and more. As one of the fastest growing temporary labor providers, our goal is to become a nationwide resource and partner for our clients. We take pride in the belief that we can make a positive impact each and every day for the benefit of both our client and our temporary employees. Our mission is to be the provider of choice to our growing community of customers, with a service focused approach, that positions us as a resource and partner for their business.

(0)

(0)
---