$FITX .0058 News out Creative Edge Nutrition, In


Post# of 380
Posted On: 03/25/2013 8:22:52 AM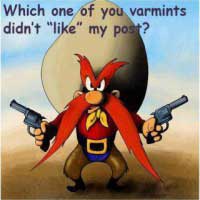 [b]$FITX[/b] .0058 News out Creative Edge Nutrition, Inc. Announces the Entrance into the Medical Marijuana Sector
MADISON HEIGHTS, Mich., March 25, 2013 /PRNewswire via COMTEX/ -- Creative Edge Nutrition, Inc. (OTCPINK: FITX), a nutritional supplement company focusing on active lifestyles, today announced its entrance into the Medical Marijuana Sector via Hemp Protein Powder, our Naturals Line, Hemp-plex (www.HempNorthamerica.com) and Chia-plex (www.ChiaNorthamerica.com).
(Photo: http://photos.prnewswire.com/prnh/20130325/NE82535 )
Creative Edge Nutrition, Inc. being headquartered in Michigan, a marijuana "friendly" state which created the Michigan Medical Marijuana Program (MMMP), a state registry program. The state law provides protections for the medical use of marijuana and allows participants to legally possess, use, buy and grow medical marijuana. We are aggressively looking to acquire licenses and brands in the industrial hemp and medical marijuana industry in order to capitalize on this growing market sector.
Jeff Thomas states, "With thousands of people in our home state and other participating states nationwide, it seemed a perfect fit to launch Hemp-plex Chocolate Brownie flavor to fulfill their nutritional needs. Creating partnerships in the Medicinal marijuana sector may open doors into the distribution and launch of other infused medical marijuana products which will be produced in a GMP Certified and FDA Compliant factory the same one used for all of the Creative Edge Nutrition products."
According to the Long Beach Business Journal in their article titled "The Business of Medical Marijuana" the medical cannabis industry alone was worth about 1.7 billion in 2011, according to a report by the financial news firm See Change Strategy. That figure could reach nearly $9 billion nationwide in five years, as more states are likely to legalize marijuana for medicinal purposes.
One of the top reasons to potentially switch to hemp protein powder is that it's not made from a processed milk product. This is also great news if you're lactose intolerant, have difficult digesting whey or casein protein powders. Speaking of digestion, hemp contains a large amount of fiber along with its protein content, making it about as natural of a protein powder as you'll find. It has a complete protein source, includes all 9 essential amino acids, high in Omega 6 and Omega 3 fatty acids, vitamins and minerals.
The Chia seed is an abundant source of omega-3 oils, protein, antioxidants and dietary fiber. Flavor-neutral chia absorbs liquid and forms a gel, which helps to support hydration and tame the appetite. Chia cuts cravings for food, reports suggest that Chia seeds may help weight loss, by slowing the speed our bodies break down carbohydrates, which stabilizes blood sugar levels, and even by blocking some uptake of calories.
Bill Chaaban commented, "While Creative Edge Nutrition, Inc. was exhibiting at Expo West in Anaheim the buzz of the show was Hemp and Chia seed. With our Metabolic extreme and Alpha Drive launched along with our Amino Plex and Hyper Infusion ready for sale in April 2013, the Hemp-Plex and Chia-Plex was the natural progression. Our Centro-Plex whey protein will also be launched shortly after this introduction. We are proud to introduce these new innovative proteins which will complement our existing product lines, as Creative Edge Nutrition, Inc. generated over $2.5 million in revenue last year. For your supplement needs, visit one of our company owned websites."
About www.HempNorthAmerica.com Hemp North America.com will provide premium grade Hemp Protein supplements to those looking for a natural and lactose free product. Consumers can count on us for bringing the latest scientific findings in the supplement world to market. Also all our products can be found for sale and purchase on all the sites we own www.HempNorthAmerica.com, www.supplementstogo.com, www.worldclassnutrition.com, www.a-z-nutrition.com and www.chesapeakenutraceuticals.com
About www.ChiaNorthAmerica.com We will have the best value at the best price; The products which will be manufactured in state-of-the-art facilities GMP Certified and FDA Compliant , and packaged and stored in conditions of the highest standard. A few of our goals are to educate the public with current, science-based information, and provide the highest quality natural products. www.ChiaNorthAmerica.com will strive to become the site and brand of choice for health-conscious consumers. Also all our products will be able to be found for sale and purchase on all the sites we own www.ChiaNorthAmerica.com, www.supplementstogo.com, www.worldclassnutrition.com, www.a-z-nutrition.com and www.chesapeakenutraceuticals.com
About Creative Edge Nutrition, Inc. www.CenergyNutrition.com Creative Edge Nutrition is a holding company and a Nutritional Supplement Company focused on developing innovative, high quality supplements. The company offers a broad spectrum of capsules, tablets, and powders, as well as science based products in the principal categories of weight management, nutrition challenges, energy and fitness. The Company manufactures under strict GMP guidelines at GMP Certified and/or FDA registered facilities. www.CenergyNutrition.com and http://www.facebook.com/pages/Creative-Edge-N...4738609211
About www.supplementstogo.comSupplementstogo.com is one of the leading online retailers in the market today for discount supplements! Always focusing on the hottest products and what provides the best results for their customers, Supplements To Go has made a great name for themselves in the world of nutrition. To find out more about SupplementsToGo.com, please view the site www.supplementstogo.com.
About www.a-z-nutrition.comA-Z-Nutrition.com is one of the best known e-tailers of discount nutritional supplements. Providing its customers over a decade of quality products at the best prices around, A-Z-Nutrition supports its customers with a portal that is easy to use and to the point. To find out more about them, please view their site www.a-z-nutrition.com.
About www.worldclassnutrition.comWorld Class Nutrition - Founded in 1999, early in the internet age of web based super stores, World Class Nutrition is a successful nutritional supplement/fitness equipment retailer due to providing their loyal customers top level support and great prices on their favorite supplement brands.
About www.chesapeakenutraceuticals.comChesapeake Nutraceuticals provides premium grade supplements to aging Americans. Consumers can count on them for bringing the latest scientific findings in the supplement world to market as their entire line is Doctor Formulated in conjunction with the latest research from elite U.S. and International Medical Institutions. To find out more about them, please view their site www.chesapeakenutraceuticals.com

(0)

(0)
---