Blood Test Could Detect Worsening MS Symptoms in P


Post# of 21
Posted On: 11/15/2023 5:00:12 PM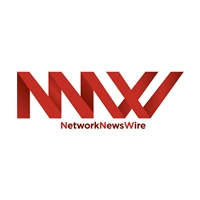 Blood Test Could Detect Worsening MS Symptoms in Patients
Multiple sclerosis is a chronic illness that affects an individual's brain and spinal cord, resulting in problems moving one's arms or legs, issues with vision, and problems with balance or sensation. While the cause of this disease is still not known, researchers theorize that it may be caused by the immune system of an individual attacking its own tissues.
Estimates show that roughly 2.8 million individuals around the globe live with this illness. The disease's symptoms often get worse as time goes by, which lowers the quality of life of some patients.
Dr. Ari J. Green, cosenior author of a recent study's cosenior author, theorizes that progression of disability in patients with multiple sclerosis is likely brought on by the effect of the loss of axons and connections from important circuits that underlie crucial neurological functions.
The ability to predict when an individual's symptoms can worsen may enable healthcare practitioners to offer modifying treatments that could slow disease progression. To help with this, researchers from the University of California-San Francisco have developed a blood test that can detect progression one to two years before it happens.
For their research, the scientists used the neurofilament light chain (NfL) as the blood biomarker for their test. The cofirst author of this study, Dr. Ahmed Abdelhak, explained that a neurofilament light chain was one of the many proteins found primarily in axons, noting that when these axons got lost or damaged, tiny fractions of the proteins entered the blood stream.
He further noted that these fractions, even in very low concentrations, could be measured using a digital immunoassay. This, he highlighted, meant that NfL could help measure for evidence of damage to the axons.
To assess their test's efficacy, Green and Abdelhak collected and analyzed data collected from around 1,900 patients with multiple sclerosis. While the majority of the patients had not observed any new symptoms or recorded worsening of their current symptoms, more than 500 patients had a disability that was worsening. From their analysis, the researchers observed a link between increased levels of NfL and a heightened risk of worsening disability with a flare up almost one year later. Elevated levels of this protein were also associated with an increased risk of worsening disability with no flare ups.
In their report, the scientists noted that they were now focused on understanding the processes happening before multiple sclerosis patients developed permanent disability after flareups.
The study's findings were recently published in the "JAMA Neurology" journal.
The advancements being made in detecting MS symptom progression could be a great complement to the promising treatments for this condition being developed by enterprises such as Clene Inc. (NASDAQ: CLNN).
NOTE TO INVESTORS: The latest news and updates relating to Clene Inc. (NASDAQ: CLNN) are available in the company's newsroom at
https://ibn.fm/CLNN
Please see full terms of use and disclaimers on the BioMedWire website applicable to all content provided by BMW, wherever published or re-published:
http://BMW.fm/Disclaimer

(0)

(0)
Clene Inc. (CLNN) Stock Research Links



---