Clene Inc. (NASDAQ: CLNN) Among Grant Awardees Sel


Post# of 18
Posted On: 11/10/2023 3:21:30 PM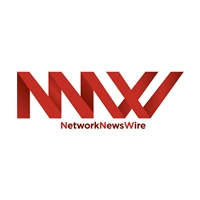 Clene Inc. (NASDAQ: CLNN) Among Grant Awardees Selected to Advance Scientific Research on ALS
- Clene, a company targeting the treatment of neurodegenerative diseases that severely impact people's lives, is currently focusing on amyotrophic lateral sclerosis ("ALS") alongside other neurodegenerative diseases
- The company's wholly owned subsidiary, Clene Nanomedicine, and two collaborators, Columbia University and Synapticure, are the recipients of a four-year grant totaling $45.1 million
- The grant will support an Expanded Access Protocol ("EAP") study for Clene's investigational product, CNM-Au8(R)
- CNM-Au8 is an orally administered gold nanocrystal suspension that is thought to improve mitochondrial health and protect neuronal function to treat neurodegenerative diseases, including ALS
- The EAP study will give patients who did not initially meet the criteria to enroll in a clinical trial an opportunity to try CNM-Au8, which, besides being well tolerated, has improved the survival of ALS patients
In late December of 2021, President Biden signed into law H.R. 3537, the Accelerated Access to Critical Therapies for ALS Act ("Act for ALS") (https://nnw.fm/56NXc ). The Act for ALS (amyotrophic lateral sclerosis), now public law, directs the Department of Health and Human Services through the Secretary to, among others, "award grants to participating entities for the purposes of scientific research utilizing data from expanded access to investigational drugs for individuals who are not otherwise eligible for clinical trials for the prevention, diagnosis, mitigation, treatment, or cure of ALS" (https://nnw.fm/hr0kf ).
During the financial year 2023, the National Institutes of Health ("NIH") made strides to implement the Act for ALS, extending its commitment to advancing research on ALS, which currently has no cure. Through its division, the National Institute of Neurological Disorders and Stroke ("NINDS"), the NIH issued three new awards for the grant program prescribed in the Act for ALS (https://nnw.fm/b76vG ). One of these awards, a four-year grant totaling $45.1 million, went to Clene Nanomedicine Inc., a wholly owned subsidiary of Clene (NASDAQ: CLNN), and its collaborators, Columbia University and Synapticure.
The funding is intended to support an EAP study investigating the safety and efficacy of Clene's investigational product ("IP"), CNM-Au8, as a treatment for people with ALS (https://nnw.fm/q3jbW ). Researchers will use this funding to offer the drug to patients living with ALS across varied clinical sites across the United States and through a telemedicine neurology clinic (a virtual clinic) operated by Synapticure, according to official communication published on NINDS's website. Synapticure's virtual clinic and network of nationwide clinics will facilitate the participation of ALS patients from all 50 states, including those living in rural and remote areas.
The study's designed scope aligns with the Expanded Access pathway, which enables patients with ALS – or any other serious and life-threatening disease – to access an IP, like CNM-Au8, that has not yet been approved by the U.S. Food and Drug Administration ("FDA"). Also known as Compassionate Use, the EAP gives patients who did not initially meet the criteria to participate in a Clene clinical trial an opportunity to try the IP, in this case, CNM-Au8.
CNM-Au8 is an orally administered gold nanocrystal suspension that is thought to improve mitochondrial health and protect neuronal function to treat neurodegenerative diseases. This IP, which clinical studies have shown is well tolerated, can penetrate the blood-brain barrier, stimulate energy production and utilization, and reduce oxidative stress in cells. Its creation resulted from Clene Nanomedicine's discovery that gold has extraordinary catalytic and therapeutic properties when engineered as highly faceted clean-surfaced nanocrystals.
"The surfaces of gold nanocrystals, among other capabilities, are able to rapidly catalyze nicotinamide adenine dinucleotide ('NAD'), a key energy metabolite. This catalytic reaction drives the production of adenosine triphosphate ('ATP'), the cellular currency of energy… By replenishing neuronal energy supply, CNM-Au8 protects neurons from disease and death, helping them survive and function," explains a video on Clene's website (https://nnw.fm/FuJKy ).
Clene has previously demonstrated evidence of consistent safety and improved survival for CNM-Au8 across a broad ALS population in two independent Phase 2 trials and ongoing ALS EAP programs that have enrolled over 200 participants since 2019. "This new EAP provides access to CNM-Au8 for more people living with ALS and enables the collection of survival, safety, and biomarker data in a population not studied in clinical trials," commented Benjamin Greenberg, M.D., MHS, FAAN, Head of Medical of Clene. "These data can help provide confirmatory support for the existing trial data Clene has gathered in its clinical trials."
For more information, visit the company's website at www.Clene.com.
NOTE TO INVESTORS: The latest news and updates relating to CLNN are available in the company's newsroom at
https://nnw.fm/CLNN
Please see full terms of use and disclaimers on the NetworkNewsWire website applicable to all content provided by NNW, wherever published or re-published:
http://NNW.fm/Disclaimer

(0)

(0)
Clene Inc. (CLNN) Stock Research Links



---