Clene Inc. (NASDAQ: CLNN) Reports Q3 2023 Financia


Post# of 19
Posted On: 11/16/2023 3:55:30 PM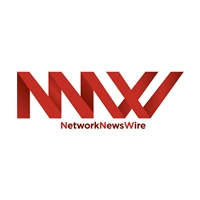 Clene Inc. (NASDAQ: CLNN) Reports Q3 2023 Financial Results, Recent Operating Highlights for Its ALS Clinical Program
- Clene recently released its financial results for the third quarter ended September 30, 2023, and provided recent operating highlights for its ALS clinical program
- The ALS clinical program includes two independent studies evaluating the safety and efficacy of the company's lead investigational product CNM-Au8(R)
- The 24-month long-term data cut from the open-label extension of the RESCUE-ALS study showed a significant median survival benefit of 19.3 months, a significant 52% decreased risk of ALS clinical worsening events, and a 75% decreased risk of long-term all-cause mortality
- Clene also summarized long-term follow-up data from the HEALEY ALS platform trial, which demonstrated significantly improved survival among patients treated with CNM-Au8
- The company closed Q3 2023 with $42.1 million in cash, cash equivalents, and marketable securities, expected to be sufficient to fund operations into Q3 2024
Clene (NASDAQ: CLNN) and its wholly owned subsidiary Clene Nanomedicine Inc., a clinical-stage pharmaceutical company focused on the discovery, development, and commercialization of a pipeline of novel clean-surfaced nanotechnology therapeutics for the treatment of central nervous system disorders, including Amyotrophic Lateral Sclerosis ("ALS"), multiple sclerosis ("MS"), and Parkinson's disease ("PD"), recently released its financial results for the third quarter of fiscal 2023, ended September 30, and provided recent operating highlights for its ALS clinical program (https://nnw.fm/kxBRP ).
The recent operating highlights covered the Clene's RESCUE-ALS study, a Phase 2 multicenter, randomized, double-blind, placebo-controlled group trial investigating the efficacy, safety, pharmacokinetics, and pharmacodynamics of the company's lead investigational product CNM-Au8(R) in patients with early symptomatic ALS, and Phase 2/3 HEALEY ALS platform trial, a perpetual multicenter, randomized, double-blind, placebo-controlled clinical trial program evaluating the efficacy and safety of multiple investigational products, including CNM-Au8, in patients living with ALS.
In August, Clene reported a 24-month long-term data cut from the open-label extension ("OLE") of the RESCUE-ALS study as of July 2023, which showed a significant median survival benefit of 19.3 months in addition to a significant (p=0.049) 52% decreased risk of ALS clinical worsening events – defined as the first occurrence of death, tracheostomy (a procedure that involves creating an opening in the neck into the windpipe to help air and oxygen reach the lungs), assisted ventilation, or feeding tube placement – in patients originally treated with CNM-Au8. The data also showed a 75% decreased risk of long-term all-cause mortality (https://nnw.fm/L8L01 ).
A month later, in September, the company reported long-term follow-up data for patients treated with CNM-Au8 for up to 133 weeks in the OLE of the HEALEY ALS platform trial. The post hoc results showed significantly improved survival compared to matched historical placebo controls from previously completed Phase 2 and Phase 3 ALS trials stored in the Pooled Resource Open-Access ALS Clinical Trials ("PRO-ACT") database, the largest U.S. clinical database of previous ALS trials.
The significantly improved survival finding was based on two analyses. The first analysis compared 59 participants originally randomized to CNM-Au8 30mg in the HEALEY ALS platform trial to matched placebo participants derived from the PRO-ACT dataset. The analysis revealed a statistically significant (p=0.046) 49% decreased risk of death compared to placebo controls. Secondly, the company conducted a pooled analysis of the HEALEY ALS platform trial and the RESCUE-ALS clinical trial, comparing results from 82 participants originally randomized to CNM-Au8 30mg to matched placebo controls. This second analysis demonstrated a statistically significant (p=0.004) 59% decreased risk of death compared to placebo (https://nnw.fm/bXax0 ).
"We are pleased to be approaching a meaningful regulatory discussion with the U.S. Food and Drug Administration ('FDA') later in the fourth quarter to elucidate key next steps in our ALS regulatory submission of CNM-Au8," conveyed Rob Etherington, President and CEO of Clene. "We are hopeful that the consistent survival, delayed time to clinical worsening, and strong safety profile with CNM-Au8 treatment from two phase 2 independent trials is sufficiently compelling for FDA to consider an accelerated path forward. The unmet need remains high for treatments to improve and extend life for patients living with this highly debilitating rapidly progressive condition."
Clene also reported the publication in September of a scientific paper describing the catalytic mechanism of action of CNM-Au8 in the journal Small. Titled "A Mechanism Underpinning the Bioenergetic Metabolism-Regulating Function of Gold Nanocatalysts," the open-access publication characterizes the robust neuroprotective properties of CNM-Au8 (https://nnw.fm/mpDuW ).
Along with the recent operating highlights, Clene also reported financial highlights from the third quarter, key among them its financial position. The company closed Q3 2023 with $42.1 million in cash, cash equivalents, and marketable securities, including gross proceeds of $40 million from a June 2023 public offering. The offering may provide additional capital of up to $130 million through future warrant exercises based on regulatory milestones (https://nnw.fm/6ap5B ). Clene expects the resources on hand as of September 30 to be sufficient to fund its operations into Q3 2024.
Meanwhile, Clene, in collaboration with Columbia University and Synapticure, was awarded a four-year $45.1 million grant from the National Institute of Neurological Disorders and Stroke ("NINDS"), a division of the National Institutes of Health ("NIH"). The grant will support an Expanded Access Protocol ("EAP") for the CNM-Au8 in ALS, allowing patients who did not meet the criteria to enroll in the two independent clinical trials to access the investigational drug, even though the FDA does not yet approve it.
For more information, visit the company's website at www.Clene.com.
NOTE TO INVESTORS: The latest news and updates relating to CLNN are available in the company's newsroom at
https://nnw.fm/CLNN
Please see full terms of use and disclaimers on the NetworkNewsWire website applicable to all content provided by NNW, wherever published or re-published:
http://NNW.fm/Disclaimer

(0)

(0)
Clene Inc. (CLNN) Stock Research Links



---