Another moronic post on OW IHUB...... PhenixB


Post# of 15612
Posted On: 04/19/2021 7:01:36 PM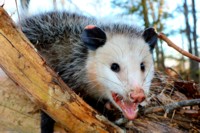 Another moronic post on OW IHUB......


PhenixBleu Monday, 04/19/21 02:09:51 PM
Re: None 0
Post #
200778
of 200778
Ziv Turner chose not to pay the minimal fee required to issue the patent grant for the MM#2 patent through the EPO. Therefore, it has been considered abandoned.

Whoever is deemed to be the owner of this entity moving forward can resurrect the patent within two months.

Just how brain dead are the people over there..... First of all the company is insolvent...

Perhaps there is a basic comprehension issue over there as it seems the mouthpieces all seem to grapple with a basic understanding of the english language.

Insolvent definition: unable to pay debts owed:
"the company became insolvent"


So is it being implied that Ziv should have paid this fee out of his own pocket?

It remains to be seen if the patents can be monetized. Just because a patent is awarded it doesn't mean that the information or invention contained within the patent is valid or can be turned into something that can be monetized or be useful. It simply means that the ideas and suggestions are novel or unique.

It's up to the company to develop the patents beyond them being awarded.

If a company is insolvent and dead would it make sense to pay anything towards a patent? According to mouthpiece number 1..He thinks so..lol

Maybe Phenix should step up and do the right thing and pay the fee...lol

Braindead definition: . 1 : characterized by brain death. 2 : lacking intelligence or vitality brain-dead fools.

I submit that this is the issue with many of the mouthpieces over there...from certain admins to the nutcase IGLOW to several posters.

The ability to fundamentally understand what you read and the intellect to connect the dots...well..it doesn't seem to be available in very large quantities over there.

Everything has been laid out and still they don't want to understand...this is over.

Many have moved on...

The court can't even rule or is refusing to rule because of the mess DGF has made in deceiving the court, the SEC and the gullible dunces that choose to believe that DGF has their interests at heart.

All the moves DGF has recently made are not legal. Kirkland has received the response from Israel.

Why the silence....











(3)

(1)
OWC Pharmaceutical Research Corp. (OWCP) Stock Research Links



---