Thanks for the responses. You guys are on top of t


Post# of 21625
Posted On: 10/11/2020 7:16:21 PM

Thanks for the responses. You guys are on top of things.
Here's 11 off the top of my head.
1. ) Companies that IPO, have a long history of raising a
LOT
of money.
Lets use Docusign as an example
DocuSign has raised $552.5 m in total funding across 8 funding rounds BEFORE they IPO'd
Yup, 8 rounds. Here's a few...
July 13, 2012 - DocuSign Raises $47.5 Million To Accelerate Growth
March 4, 2014 - DocuSign Raises $85M To Speed Up Product Innovation, Expand Into New Verticals
May 12, 2015 - DocuSign Raises $233 Million to Expand DocuSign Global Trust Network
DocuSign Doubles Valuation To $3 Billion With $233 Million Raise
Apr 26, 2018 - DocuSign priced its IPO Thursday evening at $29 per share, netting the company $629 million
What's $552.5M + $629M?
I'll tell you, it's $1.181.5 Billion
red, why did they raise so much money and almost every year?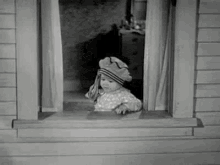 They were losing money. The goal of SaaS companies is to drive up the number of customers and revenue.
It's been proven time and time again that formula works for tech stocks.
This is why it's so funny non investors were so 'concerned' about my investment when Verb did a raise, but are TOTALLY clueless about tech stocks. 'They' paint the generic bash brush across all stocks
Here's all of the funding rounds BTW...
https://craft.co/docusign/funding-rounds
Did you know Docusign wasn't the only electronic signature company?
Maybe there was even someone that could do it with less than 1000 lines of code, a pencil and paper ?
There were a bunch, but Docusign did all right
Their market cap is $41B right now.
So they had a $3B valuation 5 years ago and now +13x times that today.
"DocuSign said Thursday that it sold 21.7 million shares of its stock and now has 152.1 million outstanding shares, giving the company an implied valuation of $4.41 billion, above the $3 billion valuation that it reportedly picked up in 2015."
Market cap is 10x their IPO valuation in 2 years
My how companies can quickly grow
2.) Board Diversity as humbleinvestor68 mentioned. Startups that are primarily VC backed have the board loaded with them.
red, why is that?
To keep a close eye on their m-o-n-e-y!
Now compare that to Verb's board.
3.) Very hard to invest in a pre-IPO company
4.) You can't short a pre-IPO company
5.) 3x as many companies IPO every year vs. uplist
"In 2019, there were 159 initial public offerings (IPOs) in the United States. This was half as many as there were twenty years ago, when the Dot Com Bubble was forming. This is not a coincidence. The number of IPOs is a bellweather for investor confidence."
Number of IPOs in the United States from 1999 to 2019
https://www.statista.com/statistics/270290/nu...ince-1999/
6.) Pre-IPO companies stay baking in the easy bake oven a LONG Time. Hey why not if people throw money at them almost every year? And they don't have to put up with the nonsense micro-cap companies do. When they are ready to uplist, they are usually bigger companies
7.) Pre-IPO companies don't have to publicly align their AS or OS.
8.) Pre-IPO don't have to follow all the SEC rules.
9.) As matzaball pointed out, Pre-IPO companies don't have the stigma of being in the OTC gutter with 100's of ex fired financial advisors giving 'free' investment advice, while they are short your investment.
10.) Investors in post IPO companies don't post on iLie and don't give a crap about any of that nonsense. Go look up the Docusign board as one example.
11.) Investors in post IPO companies act like big board investors. Investors in uplisted companies, not so much. If all true Verb investors would stop posting on boards with a pack of liars, there would be nothing for 'them' to do.
12.) Post IPO investor don't get their investment advice off a message board
My mission is to hit ignition...
Twelve, 11, 10, 9, ignition sequence start. Six, 5, 4, 3, 2, 1, zero, all engines running. Liftoff! We have a liftoff, 32 minutes past the hour. Liftoff on Verb...

(17)

(1)
Verb Technology Company, Inc (VERB) Stock Research Links



---
"Do your own DD and don't get your investment advice off of a message board"
You got a complaint?
Make it loud and clear...
File a SEC Complaint