We speak to Peak Resources' Managing Director Da


Post# of 35
Posted On: 12/07/2017 4:45:19 PM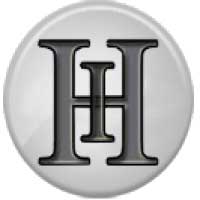 We speak to Peak Resources' Managing Director Darren Townsend regarding the company's development of the Ngualla Project in Tanzania


Since listing onto the Australian stock exchange back in 2006, Peak Resources Ltd has come a long way. Whilst exploring for phosphate minerals in East Africa, the company discovered rare earth minerals, creating a significant buzz across the mining industry that led to the establishment of its flagship Ngualla Project. Managing Director Darren Townsend explains how the company has taken the project, located in southern Tanzania, from discovery, all the way through to the recent completion of a Bank Feasibility Study.


"We found that there were very high grades of the magnet metal rare earths, neodymium (Nd) and praseodymium (Pr), called NdPr. There are seventeen different rare earth elements, but NdPr are the most important," he says.
Quickly becoming one of the world's largest undeveloped neodymium and praseodymium rare earth projects, the company has received its environmental permit for the project and is now moving ahead with the submission of the mining license application.


With plans to export approximately 28,000 tonnes of rare earth concentrate throughout a 30-year mine life, the company will undertake the initial processing in Tanzania, through an on-site multi-stage processing plant. "The high grade processed rare earth concentrate will then be shipped to the United Kingdom to a refinery that will use solvent extraction technologies to complete further processing," says Townsend.

(0)

(0)
---
Ulf53