The management team and advisory board can make or


Post# of 35
Posted On: 12/06/2017 5:03:34 AM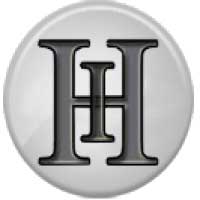 The management team and advisory board can make or break the business - it`s that simple and true. Thats why I always check out the people involved; they got to be experienced and good at their work.
As this guy; Rocky Smith
Chief Executive Officer
BS Chemistry, Biology, Physics
Rocky has over 35 year's operations and senior management experience in the mineral processing & chemical engineering sector and brings a great depth of practical, specialist and technical rare earth operations experience to Peak.
Hear him out about the Ngualla Project (he is considred one of the absolute top guys in his field, within the industry ) Former Molycorp executive.
https://www.youtube.com/watch?v=T5N1d_-e-9g
Do your due dilligence and make your choice; is this a good business with reliable people running it ? I have made mine and I think within 2018 we will see a explosive growth; september 2009 it was around 0,06 cent - october 2010 about 0,54 dollar. 900% within 13 month.
Whats more; now we are far longer gone in the process of get to production - so I think it will go higher in a shorter time, 2018 will be a excellent year for this stock, all indicators points this way.

(0)

(0)
---
Ulf53