eXp World Holdings, Inc. (EXPI)


Post# of 92
Posted On: 01/11/2017 6:05:40 PM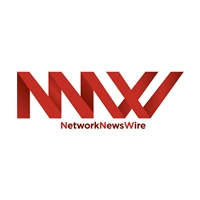 eXp World Holdings, Inc. (EXPI) Subsidiary eXp Realty Records 178% Increase in Agent Count During 2016
Before the opening bell, eXp World Holdings, Inc. (OTCQB: EXPI) announced final 2016 agent totals for subsidiary eXp Realty LLC, the Agent-Owned Cloud Brokerage®. With 2,401 real estate brokers and agents on its platform at the end of the year, the company achieved a year-over-year increase of 178 percent, or 1,537 members, during 2016. This growth was driven, in part, by eXp Realty's continued geographic expansion. The company currently operates in 42 states, the District of Columbia and Alberta, Canada. Likewise, in this morning's update, EXPI attributed the success of eXp Realty to its "unique agent-centric model that allows agents and brokers to build their own businesses, while establishing a direct ownership interest" in the company, as both a shareholder and an operating partner.
"Our rapid growth in 2016 not only exceeded our goal of 2,200 agents by year-end, but also established us as one of the fastest growing brokerages in North America," Glenn Sanford, founder, chairman and CEO of EXPI, stated in the news release. "Our model has resonated with quality real estate professionals, allowing us to attract some of the top producing agents as well as some of the highest ranking teams throughout the U.S. and Canada."
In the fourth quarter of 2016 alone, eXp Realty announced the additions of a number of leading real estate professionals to its growing ranks. These included Miguel Herrera, the top luxury agent in all of South Texas; the Brent Gove team, one of the top real estate teams in California; Darren James Real Estate Experts, which was ranked just outside of the top 50 nationally in terms of 2015 transactions by the Wall Street Journal; and Burch & Co. Real Estate, the top brokerage in Northeast Arkansas.
eXp Realty's innovative approach to the real estate industry also garnered attention from a collection of high-profile media outlets in 2016, with the company being named a 'Top Workplace' by The Oklahoman newspaper in December. eXp Realty received similar recognition from both The Washington Post and The Atlanta Journal-Constitution earlier in the year.
The company kicked off 2017 by strengthening its leadership team, appointing industry veteran Laurie Hawkes as an independent director of eXp Realty. Hawkes brings nearly four decades of experience to the Agent-Owned Cloud Brokerage®, having previously served as president and head of acquisitions for U.S. Realty Advisors, a $3 billion real estate private equity firm operating in New York City. Leaning on the combined expertise and experience of its management team and board of directors, EXPI will look to build on its strong 2016 growth while continuing to drive innovation in the evolving real estate industry.
"Looking ahead to 2017, we expect to continue our accelerated growth rate in both agent count and revenues as a result of our unique commitment to agent ownership, support and engagement," concluded Sanford.
For more information, visit the company's website at www.eXpWorldHoldings.com
Please see full disclaimers on the NetworkNewsWire website:
http://nnw.fm/Disclaimer

(0)

(0)
---