eXp World Holdings, Inc. (EXPI)


Post# of 92
Posted On: 01/19/2017 4:39:42 PM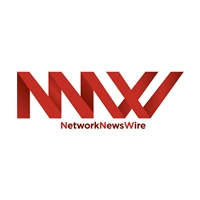 eXp World Holdings, Inc. (EXPI) Operating in a Way that Contributes to Improvements in Environmental Sustainability
Despite many real estate firms having environmental policies, sustainability targets, and clear commitments and strategies to lower their carbon emissions, the real estate sector still uses more energy than any other sector. This is according to the 'Environmental sustainability Principles for the Real Estate Industry' report published by World Economic Forum (http://nnw.fm/6tQhA), which views real estate as the operational life of the final buildings and not just what's involved in their initial construction. In other words, how "green" are our buildings?
According to the report, not only are buildings the source of the most energy consumption, they are, understandably, also a growing contributor to CO2 emissions. In fact, real estate consumes over 40% of global energy every year. In addition, 20% of greenhouse gas emissions originate from buildings, a number that's expected to increase 56% by the year 2030. The report continues to explain that, by 2030, buildings are expected to use up to 12% of the world's fresh water.
However, although a large proportion of the world's real estate already existed before eco-friendly policies were put in place, progress is being made toward "greener" real estate. The number of "green" commercial builds increased to between 40% and 48% in 2016, up from only 2% in 2005. Additionally, regulations are now in place to ensure that businesses work toward sustainability performance.
In support of these efforts, companies such as eXp World Holdings, Inc. (OTCQB: EXPI) are completely changing the way the real estate industry itself functions. Gone are the days during which agents and brokers were expected to work in a brick and mortar office. EXPI has not only cut unnecessary expenses and built an agent-owned, cloud-based real estate brokerage that operates without the need for offices, utility bills, insurance, furnishings, and redundant staffing costs, the company has correspondingly cut its direct CO2 emissions.
Aside from the financial benefits of operating in the cloud, EXPI provides an extremely sound template for a more sustainable way of operating a real estate brokerage on all levels. The company works on the basis that its most valuable asset is the group of agents and brokers who are part of it. And, with no physical constrictions, eXp World Holdings, Inc. can focus its efforts on these assets while providing smart solutions to the climate concerns that the world is now facing, further championing sustainability across the entire real estate industry.
For more information, visit the company's website at www.eXpWorldHoldings.com
Please see full disclaimers on the NetworkNewsWire website:
http://nnw.fm/Disclaimer

(0)

(0)
---