Strong Residential Real Estate Market Bodes Well F


Post# of 108
Posted On: 01/10/2017 5:26:43 PM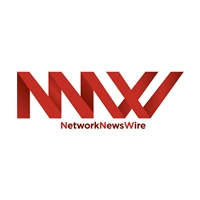 Strong Residential Real Estate Market Bodes Well For eXp World Holdings, Inc. (EXPI)
The market for residential real estate is projected to be strong in 2017 and 2018 by numerous real estate organizations, and that can only be bullish news for Bellingham, Washington-based eXp World Holdings, Inc. (OTCQB: EXPI), the holding company for eXp Realty LLC, the Agent-Owned Cloud Brokerage®.
The National Association of Realtors® (NAR) and the National Association of Home Builders® (NAHB) agree that there will be an increase in both existing and new home sales. They may not share the same base numbers in residential real estate, but they both expect positive growth in the two-year period ahead.
Lawrence Yun, chief economist for NAR, expects existing home sales to grow 2% in 2017 to about 5.46 million (http://nnw.fm/Zp3Wj). Then, this figure will grow by another 4% in 2018 to 5.68 million, he forecasts. Yun added that existing home prices will likely jump by 4% in 2017. This market performance will be driven by a combination of more millennials entering their prime home buying years, rising household formation and job gains, he said. Yun also anticipates housing starts to jump 5.3% in 2017 to 1.22 million.
NAHB (www.nahb.org) sees housing total starts growing by 6.6% from 1.162 million in 2016 to 1.239 million in 2017, and another 7.5% to 1.332 million in 2018. Starts for single family homes will grow from 780,000 in 2016 to 855,000 in 2017 and 961,000 in 2018 — a two-year jump of 23%. New single family home sales will grow from 565,000 in 2016 to 630,000 in 2017 and 708,000 in 2018, the group predicts. Forecasts call for sales of existing family homes to grow by 2.6% from 4,832 in 2016 to 4,960 in 2018.
Additionally, Zillow's Real Estate Market Report for October 2016 reported that U.S. median home values were up by 6.2% in 2016 (http://nnw.fm/7vVmY). Zillow projects that rally will cool down to a 3% appreciation increase by late 2017. A majority of housing experts told Zillow in its Home Price Expectations Survey that the trend to slowing home appreciation will also result in more inventory and a shift from a seller's market to a buyer's market in 2018 or 2019. Zillow's Chief Economist, Dr. Svenja Gudell, said, "As the number of homes for sale increases and home value appreciation slows, we expect the market to meaningfully swing in favor of buyers within the next two to three years."
To eXp World Holdings, Inc., as well as subsidiary eXp Realty, LLC, the projections of a strong real estate housing market in 2017 and 2018 are good news. If those projections hold up, it will mean more sales of both existing and new homes over the next two years in a vibrant new and existing homes market.
In its 10-Q filing of September 30, 2016, eXp World Holdings, Inc., reported nine-month revenues of $36,181,796, a 119% increase from revenues of $16,453,307 a year earlier. For its quarter ended September 30, 2016, sales rose 112% to $15,756,956 from $7,419,103 the previous year.
eXp Realty is a cloud-based real estate brokerage operating in 41 states, the District of Columbia and Alberta, Canada. Without the margin-eroding costs of physical brick and mortar offices or redundant staffing expenses, the cloud-focused brokerage network has attracted some 1,900 leading agents and brokers operating across North America. eXp Realty, as a full service real estate brokerage, offers 24/7 access to collaborative tools, training and socialization for real estate brokers and agents through its 3D, fully immersive, cloud office environment.
For more information, visit the company's website at www.eXpWorldHoldings.com
Please see full disclaimers on the NetworkNewsWire website:
http://nnw.fm/Disclaimer

(0)

(0)
eXp Realty International Corp (EXPI) Stock Research Links



---