eXp World Holdings, Inc. (EXPI)


Post# of 92
Posted On: 01/05/2017 4:41:02 PM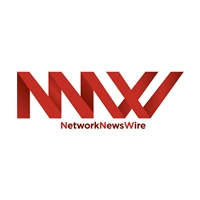 eXp World Holdings, Inc. (EXPI) Adds Laurie Hawkes to Board of Directors
Before the opening bell, eXp World Holdings, Inc. (OTCQB: EXPI) announced the appointment of Laurie Hawkes as an independent addition to its board of directors. Hawkes brings nearly four decades of leadership experience in realty and finance to EXPI, during which time she has held high-level positions as an investment banker, a private real estate equity investor and a successful entrepreneur. Her expertise in the real estate sector, particularly as it relates to raising capital, executing acquisition strategies, developing business plans and creating scalable operational platforms, is expected to play a key role in the continued development and expansion of EXPI's full-service real estate brokerage, eXp Realty LLC.
"Laurie brings almost 40 years of leadership experience in realty and finance to eXp," Glenn Sanford, founder, CEO and chairman of EXPI, stated in this morning's news release. "We look forward to leveraging her unique skill set and acumen as we further scale our innovative, cloud-focused real estate brokerage. Her decision to join eXp's board comes at an opportune time, as we work to build a profitable company that directly contributes to increased shareholder value."
Hawkes began her career in 1979 as an investment banker at Salomon Brothers, Inc., where she would serve as a director and spend 14 years specializing in real estate acquisitions and mortgage finance. In 1993, she was recruited as a managing director to join the Real Estate Investment Banking Division, a position through which she developed new business and expanded structured finance at CS First Boston Corp. From 1995 to 2007, Hawkes worked at U.S. Realty Advisors, a $3 billion real estate private equity firm operating in New York City. She became a partner in 1997 before serving as president and head of acquisitions from 2003 to 2007.
Since leaving U.S. Realty Advisors, Hawkes has established herself as a pioneer in bringing institutional capital to the single-family rental sector. She co-founded American Residential Properties, Inc. in 2012 and led the start-up during its transformation into a $2 billion enterprise. In 2013, Hawkes co-led the company's IPO and listing on the NYSE. American Residential Properties merged with American Homes 4 Rent (NYSE: AMH) in March 2016, creating an $8 billion enterprise with a portfolio of more than 47,000 homes.
For EXPI, the addition of Laurie Hawkes as an independent director is expected to play a key role as the company, through its Agent-Owned Cloud Brokerage™, seeks to build on its 2016 growth in the new year. As of the end of Q3 2016, eXp Realty had more than 2,130 real estate professionals operating across 41 states, the District of Columbia and Alberta, Canada. This total marked an increase of 151 percent from the previous year. Similarly, EXPI's third quarter 2016 revenues totaled $15.7 million, a year-over-year increase of 112 percent.
For more information, visit the company's website at www.eXpWorldHoldings.com
Please see full disclaimers on the NetworkNewsWire website:
http://nnw.fm/Disclaimer

(0)

(0)
---