Real Estate Clients Getting Access to More Valuabl


Post# of 36
Posted On: 01/06/2017 4:36:28 PM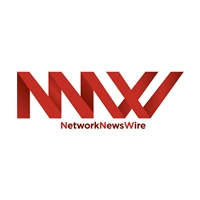 Real Estate Clients Getting Access to More Valuable Property Information via GCard from GainClients, Inc. (GCLT)
Buying a new home is a big investment that can significantly impact the buyer's future for years to come. Many potential home buyers have a hard time finding their ideal property, for various reasons including location of the property, pricing, room arrangement, and more. Some may be satisfied with the price and layout of the place, but have concerns about the history of the property or the area demographics. With so many things to consider when making such an investment, customers can start feeling overwhelmed and getting the impression that they are missing something important.
With the SikkU GCard networking system from real estate technology company GainClients, Inc. (OTC: GCLT), customers and real estate professionals alike can get access to all the valuable and relevant information about a property, allowing professionals in the field to improve their service and ensuring enhanced transparency to any real estate transaction. The GCard platform, built like any other popular online network, is intuitive and easy to use, being designed as a way to build and promote solid relationships among real estate professionals and their customers.
Capitalizing on a growing consumer preference for mobile devices, the GCard platform was created to allow real estate agents to stay in touch with their customers and send them the information they need, when they need it, directly to their mobile phones. Some of the key GCard features that benefit clients include the proprietary Home Scoop™ real estate data set. The Home Scoop™ gives real estate customers access to important information about the properties they are interested in and their location, such as the home value for a particular address, a history of the property value over the last five years, information about comparable sales, the age of the property, area demographics with information about population, average age, income, etc. and also details about nearby emergency services and schools. The platform also has a home search function that uses IDX data and allows clients to get in touch with their agents to share leads. Other important features include mortgage rates, payments, taxes and insurance calculators, as well as access to all necessary disclosures before sealing a transaction.
Real estate professionals using the GCard system have access to all of the above, plus a series of extra features such as a client management panel with information about their clients' activity and registration information, along with when they were last active in the system, and properties they viewed, favorited or evaluated. Via a customizable dashboard feature, real estate agents can also view recently added clients and partners through their activity and admin level GCards, and they can get in touch with any professionals attached to a specific client in the system. The SikkU GCard further allows professionals and organizations to add custom menu items to their GCards, such as Facebook or website links, but also to customize and brand the interface to accurately reflect their organizations.
For more information, visit the company's website at www.gainclients.com
Please see full disclaimers on the NetworkNewsWire website:
http://nnw.fm/Disclaimer

(0)

(0)
Gainclients Inc (GCLT) Stock Research Links



---