GainClients, Inc. (GCLT) has Disruptive Marketing


Post# of 36
Posted On: 01/12/2017 5:04:00 PM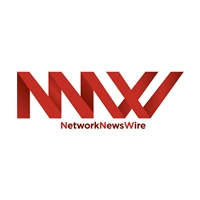 GainClients, Inc. (GCLT) has Disruptive Marketing Solutions for Real Estate Professionals
GainClients, Inc. (OTC: GCLT) is disrupting the real estate marketing and advertising industry. Its GCard mobile technology platform 'allows the loan originator, the real estate sales person, or the "title guy" to succeed in this marketplace'. In an interview with RedChip (http://nnw.fm/23hTv), CEO of GainClients, Ray Desmond, discussed the concepts behind his company's business model.
GainClients, it appears, is attempting to monetize the store of data and knowledge amassed by CEO Ray Desmond over his 36 years in the real estate industry.
"We've created our daily opportunities product that allows us to catch that person that's selling their house that was our past client… that we did the loan for… now they're selling their house."
GainClients wants to be the early bird that catches the worm.
"And we are basically catching them waving their hand as soon as they list that property on the market and so, immediately, we can… contact that person through our GCard, which allows that person to not only get first dabs at that lending possibility, get first dabs at that buyer coming in to buy the house and get in front of a new realtor… But also allows the consumer through our GCard to accept our offer and to go out and learn about shopping and be able to shop with his home search… It works for everyone."
The GCard is a mobile relationship builder for the real estate industry. Through it, real estate agents, lenders, title search personnel, escrow professionals, and buyers and sellers can all connect on a smart phone-accessible mobile network. A professional can invite his or her partners, clients, and others to join his or her network.
The GCard has tools for the professional that will track network activity, as well as tools for the consumer, such as a mortgage calculator. It also offers National IDX Home Search and Home Scoop National Data Facts, and it will post loan rates, send newsletters to clients, and has texting capability. The GCard has been touted as the real estate professional's new business card… with a 7-day scorecard to track clients' activity. It's designed to help real estate professionals succeed by sharing data on listings, loan services, and title and other due diligence services.
The GCard has a large potential customer base. Real estate transactions can involve a large number of professionals, including a realtor or real estate agent, a listing agent, a buyer's agent, a loan officer, an appraiser, a home inspector, an insurance agent, an attorney, an escrow or closing officer and a title company representative. The system is already proving its worth.
"Opportunities are delivered every day to all the loan officers in a mortgage company… there are many large mortgage companies out there with a lot of past customers. And we've been doing this for years but not in this fashion. This is going to be disruptive because about 41 percent of these opportunities we found are turning into actual closed loans. So, that's a pretty large number."
It is indeed. CEO Desmond has, obviously, done the math. He sees the essential value proposition of GainClients in four factors:
Large revenue potential
Ongoing flow of warm leads
High close ratio
First-mover advantage
Adding that large revenue potential leads to higher share value, he notes that GCLT is now below historic levels. This, he opines, is because the company has not 'made any big announcements there and we don't have the revenue yet'. GCLT has been as high as $0.175 as recently as September 2016. The stock currently trades at $0.04.
For more information, visit the company's website at www.gainclients.com
Please see full disclaimers on the NetworkNewsWire website:
http://nnw.fm/Disclaimer

(0)

(0)
Gainclients Inc (GCLT) Stock Research Links



---