GainClients, Inc. (GCLT) Offering Buyers Simplifie


Post# of 36
Posted On: 12/15/2016 4:43:14 PM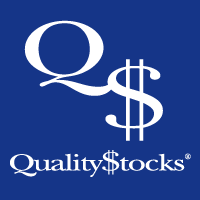 GainClients, Inc. (GCLT) Offering Buyers Simplified Home Search Tools with Comprehensive Results
U.S. home prices are going up steadily, having reached the highest peak in September after 2006's real estate boom, a growth primarily driven by rising demand and a scarce inventory. The price hike came as a surprise to most real estate professionals, who expected a significant market slowdown in the last few months of 2016. While 2017 is likely to see more moderate growth, the market will continue to expand nonetheless, Realtor.com (http://nnw.fm/f4flB) experts believe, as two of America's largest generations – Millennials and baby boomers, are reaching a stage in their lives that typically motivates people to buy a home.
With this growing demand and a consistently smaller inventory, finding the right home will become more difficult than ever. GainClients, Inc. (OTC: GCLT), a leading provider of technology solutions for the real estate industry, aims at helping consumers look for and identify the right home for them via a comprehensive yet easy-to-use online search platform called GC HomeSearch (http://nnw.fm/rT0B3). The company's declared goal is to offer simplified home search tools by providing buyers with a lot more information with a lot less, in an effort to make the home search process as easy and enjoyable as possible.
Through the online platform, buyers can get accurate and realistic knowledge of the homes they're looking at, as well as the areas they're located. This includes information such as home values, neighboring schools and services, demographic statistics, detailed property and neighborhood information, and more. Users can search as many properties as they want after registering for a free account. Search results can be sorted by city, state or zip code, and interesting properties can be saved for later viewing. Users can even find homes in their vicinity be entering the word 'nearby' in the search box.
The GC HomeSearch platform currently lists almost one million residential homes, which is encouraging given dwindling inventory numbers nationwide. According to Realtor.com statistics, the inventory of homes for sale in the top 100 metropolitan markets is going down at an average rate of 11 percent year after year, a trend that's likely to continue next year as well.
The platform is the only GainClients service destined primarily to consumers, not real estate professionals, and was built with the intention of serving as a real estate community to all home buyers looking for their ideal property. For more in-depth information and backstage access to intelligent home buying and selling tools such as loan payment and rates calculators and closing cost estimates, users can link their GC HomeSearch account with the company's flagship product, the GCard (http://nnw.fm/pE2Mz) real estate networking system.
The GCard was designed with the primary purpose of helping real estate professionals connect and better communicate with their customers and other industry experts. This platform, accessible via web, mobile web, text message and smartphone app, gives real estate agents and lenders, as well as insurance agents, the means of providing consumers with the information they want when they want it. Professionals using this service are also able to network with each other, with the end goal of providing improved service to their clients.
For more information, visit the company's website at www.gainclients.com
Please see disclaimer on the QualityStocks website:
http://Disclaimer.QualityStocks.com

(0)

(0)
Gainclients Inc (GCLT) Stock Research Links



---