GainClients, Inc. (GCLT) Makes Relationship Market


Post# of 36
Posted On: 12/07/2016 3:02:44 PM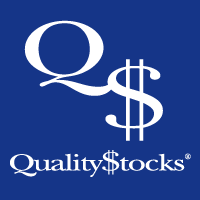 GainClients, Inc. (GCLT) Makes Relationship Marketing More Accessible to Agents

In real estate, it's all about building relationships. From the moment clients get in touch with real estate agencies, a relationship is started. Agents are taught to create pathways to successful relationships and to be proactive in their quest for new clients. The first step in relationship management is relationship marketing.
Today, technology continues to change the way that companies do business and how they communicate, both internally and externally, including how they approach marketing. Aside from the traditional goals of building trust, ensuring positive personal interactions, and staying in contact with clients, agents are now forced to master technology in order to stay ahead of the game. With brick and mortar operations trying to compete with online ones, real estate agents are now required to use new and creative technological tools to build sustainable relationships with their clients, developing ways to keep clients for future business even when they are not in the market. To do this, agents must increasingly personalize relationship marketing.
GainClents, Inc. (OTC: GCLT) is taking strides toward making personalized relationship marketing more accessible and manageable to agents. GainClients is a software service company whose primary focus is the development and commercialization of marketing services for real estate professionals that provide consumers with valuable home search and information tools.
The chief goal of GainClients is to help real estate agents better serve their clients. The use of modern technology to organize and communicate information has become a key success factor for organizations, which is why GCLT invented the GCard, a progressive networking system designed to help agents and companies build and promote strong relationships among themselves and with clients. With the GCard, agents can now offer lending, title, and real estate services information through a web-based network.
The GCard offers a number of critical features, including the monitoring of client activity, a dashboard showing activity from the previous week, account preferences and graphs, as well as partner referrals and a handy newsletter feature that gives real estate agents the chance to write, schedule, and send regular newsletters to their customers. The GCard is currently available as an application for both iPhone and Android users.
For more information, visit the company's website at www.gainclients.com
Please see disclaimer on the QualityStocks website:
http://Disclaimer.QualityStocks.com

(0)

(0)
Gainclients Inc (GCLT) Stock Research Links



---