GainClients, Inc. (GCLT) is "One to Watch"


Post# of 36
Posted On: 11/21/2016 3:23:05 PM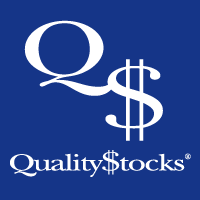 GainClients, Inc. (GCLT) is "One to Watch"
GainClients, Inc. (OTC: GCLT) is a software service company focused primarily on the development of marketing services for real estate professionals and valuable home search and area information tools for consumers. The company's innovations expound the popularity of online networks by helping real estate professionals better serve their clients through the sharing of accurate real estate data.
The company's main product is the GCard progressive networking system, which is designed to build and promote relationships among real estate professionals and their clients. Using the GCard, agents and brokers have the means to offer real estate, lending and title services information through an integrated, web-based network, capitalizing on the ongoing shift in consumer preference toward mobile solutions.
Similar to the features of other popular online networks, professional users can invite clients and their industry partners to join their GCard networks and be featured as trusted team members. From here, the teams can quickly provide real estate, lending and title services and information to consumers via smartphone and web. With better communication throughout the process of buying or selling homes, purchases can move more quickly and more comfortably to completion.
Strategic partnerships are an important component of GainClients' growth strategy. The company recently established a worldwide licensing arrangement with CLOVIS LLC, a partnership that will enable the distribution of both companies' proprietary technologies to the real estate industry. CLOVIS will use GainClients' GCard to develop a unique lead generation program for the broader real estate marketing and advertising industry.
GainClients also offers GCHomeSearch, its stand-alone website that provides non-real estate customers, such as lenders and title professionals, with accurate listing data, historical property data, neighborhood information and demographics. When used with the GCard, the user is also privy to loan payment calculators, loan rates, closing cost estimators and other tools needed to make intelligent buying and selling choices.
For more information, visit the company's website at www.gainclients.com
Please see disclaimer on the QualityStocks website:
http://Disclaimer.QualityStocks.com

(0)

(0)
Gainclients Inc (GCLT) Stock Research Links



---