GainClients, Inc. (GCLT) Using Mobile Technology t


Post# of 36
Posted On: 11/22/2016 5:14:54 PM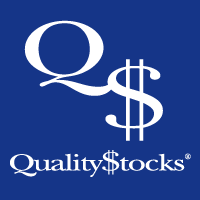 GainClients, Inc. (GCLT) Using Mobile Technology to Change the Real Estate Industry
The use of mobile devices is on the rise. Consumers across the globe want to be able to research, communicate, shop, and generally do pretty much everything on a mobile basis. It's a well-known fact that websites not optimized for mobile use do not reach the same audience and, in turn, miss out on leads and sales. Since the launch of Apple and Android products and applications, the mobile world has changed.
Every industry has seen a shift toward this new phenomenon, and the real estate industry is no exception. Aside from transaction management being made easier, the new era of mobile technology is a development in client engagement and the way merchants, or in this case realtors, communicate with their consumers. Today, clients not only expect faster responses, but increased access to their real estate agents and brokers.
Because mobile technology now equips on-the-go consumers with more information than ever before, the job of the real estate agent has begun to shift. Instead of finding properties for their clients, real estate agents now often spend their time vetting properties that clients have found themselves online. Agents and brokers are now able to complete the majority of the research and work for the client through their mobile devices.
According to an infographic designed by Wolf Net (http://dtn.fm/90aUm), 89% of home shoppers use mobile devices to undertake their property search. GainClients, Inc. (OTC: GCLT), a software service company developing marketing services for real estate professionals and valuable home search and area information tools for consumers, is now promoting its new service, the GCard.
The GCard is a web and mobile real estate networking system for industry professionals and consumers. The platform brings together the entire real estate industry via a text or email invitation and helps real estate professionals serve clients by allowing them to share a range of important real estate data. The GCard has been designed to help build relationships among realtors and consumers by capitalizing on the ongoing transition toward mobile solutions.
The growth of mobile technology, combined with applications such as GainClients' GCard, not only enables potential property buyers to have access to property details and images but also allows real estate agents and brokers to stay ahead of the game from a marketing and customer care point of view. This enhanced communication platform makes the process of buying and/or selling a home quicker and easier for both parties.
For more information, visit the company's website at www.gainclients.com
Please see disclaimer on the QualityStocks website:
http://Disclaimer.QualityStocks.com

(0)

(0)
Gainclients Inc (GCLT) Stock Research Links



---