GainClients, Inc. (GCLT) Announces Continued Partn


Post# of 36
Posted On: 11/17/2016 4:58:07 PM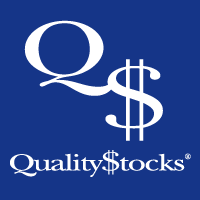 GainClients, Inc. (GCLT) Announces Continued Partnership with Largest Real Estate Customer
Before the opening bell, GainClients, Inc. (OTC: GCLT) announced its continued partnership with Wardley Real Estate, the company's largest real estate customer. Wardley originally implemented GainClients' innovative GCard platform during its semi-annual technology rally in April 2015, when it introduced approximately 275 of its agents to the benefits of the GCard. Since that time, the number of Wardley agents leveraging the GCard to build industry relationships and enhance sales has grown to roughly 375 throughout the states of Utah, Colorado and Nevada.
"We are very pleased to continue our relationship with the Wardley Real Estate Company," Ray Desmond, president and chief executive officer of GainClients, stated in this morning's news release. "The extended partnership demonstrates the effectiveness of our technology and we look forward to providing service to Wardley's team of agents for many years to come."
The GainClients GCard begins as a virtual business card and supplies unique features designed to help those operating in the real estate industry establish and improve relationships. Available for both iPhone and Android devices, GCard includes various home search tools that can be branded for each individual real estate professional, such as Home Scoop™ real estate data, integrated and IDX home search databases, mortgage rate calculators and seamless connectivity with preferred real estate partners. Home Scoop™, in particular, provides a bevy of helpful data to aid in the home search, displaying everything from home value and comparable sales to school rankings and area demographics.
"The GCard is a great solution for our company," Jeff Sommers, an owner and broker of Wardley, added in this morning's news release. "It's one platform that allows us to manage new and existing client data, market to clients and track their home search activity. Our agents particularly like and use the GCard's text/sign rider feature, which allows consumers to simply text to receive information about any given home and be connected to that agent via the GCard."
In an update issued earlier this month, GainClients offered shareholders some additional insight into its near-term plans. Notably, the company intends to focus its efforts on uplisting to a higher, audited reporting tier of the OTC Markets that's compliant with all SEC reporting standards. As part of these efforts, GainClients will look to release its third quarter financial results in the coming days, with plans to disclose fully audited statements by the second quarter of 2017. Additionally, GainClients aims to focus on the development and commercialization of a new proprietary software product stemming from its recent partnership with CLOVIS, LLC. The company's management team expects this partnership to result in the formation of "a world-class, big-data company by combining GCLT's technology and CLOVIS' client base backed with years of programmatic ad-tech experience."
For more information, visit the company's website at www.gainclients.com
Please see disclaimer on the QualityStocks website:
http://Disclaimer.QualityStocks.com

(0)

(0)
Gainclients Inc (GCLT) Stock Research Links



---