Momentous Entertainment Group (MMEG)


Post# of 96
Posted On: 07/19/2016 5:05:14 PM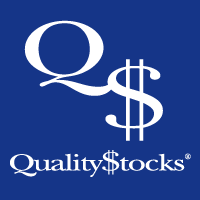 Momentous Entertainment Group (MMEG) is Living on a Prayer
It has been written that, more than anything else, it is the Lord's Prayer that 'is the creed that most connects the world's Christians'. Its humbling entreaty, 'give us this day our daily bread', has been interpreted on both the physical and spiritual levels, a recognition that we are a composition of both body and spirit. Yet this symbiosis is not without tension and stress, which has given rise to the idea that material things are corrupt. Momentous Entertainment Group (OTC: MMEG), with its faith-based family-oriented offerings, shows the absurdity of such a proposition. The company is following a path of success already well-traveled.
In spite of our tendency to think of business and worshipping as two completely different, perhaps incompatible courses of social action, there are many business enterprises driven by religious principles or run by practicing Christians. Perhaps the best known of these is Hobby Lobby, the arts and crafts supplier, which sued the federal government. Management felt it could not comply, because of religious beliefs, with certain mandates in the Patient Protection and Affordable Care Act. In Burwell v. Hobby Lobby, the United States Supreme Court ruled that closely-held for-profit corporations, like Hobby Lobby, would be exempt from providing pregnancy-preventive health care coverage for their female workers, if the firm's owners have religious objections to those services. Forbes puts Hobby Lobby's 2014 revenues at $3.7 billion.
Then, there is Forever 21. Surprisingly, you'll find the words "John 3:16" on its shopping bags. John 3:16 is the familiar 'for God so loved the world that he gave his one and only Son, that whoever believes in him shall not perish but have eternal life.' In a Washington Post piece, one of the business's founders said, "I hoped others would learn of God's love. So that's why I put [the scripture on the bags]." Forever 21 is a chain of fast fashion retailers based in Los Angeles with 2015 revenues of $4.4 billion.
Tyson Foods (NYSE: TSN), with 2015 revenues of $41.4 billion, is another Christian outfit. The company wears its faith on its shoulders. Among other faith-based initiatives, it operates a Chaplaincy Program with 115 chaplains on hand to cater to the company's 113,000 employees. An article in The Atlantic proclaims "Chick-fil-A: Selling Chicken with a Side of God". It goes on to relate, 'S. Truett Cathy, the chain's late founder, consistently made business choices based on his Christian beliefs—and turned a humble sandwich into a religious symbol'. Chick-fil-A's 2015 revenues are close to $6.0 billion. This all shows that Christians can be businesspersons, too.
Momentous Entertainment Group is an entertainment and direct response marketing company focused on creating, producing and distributing quality content and products. It is currently in the midst of an aggressive marketing campaign aimed at the faith-based family-oriented market.
For more information, visit www.momentousent.com
Please see disclaimer on the QualityStocks website:
http://Disclaimer.QualityStocks.com

(0)

(0)
---