Momentous Entertainment Group,


Post# of 96
Posted On: 07/25/2016 6:21:55 PM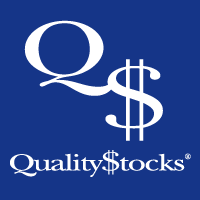 Momentous Entertainment Group, Inc. (MMEG) Announces Content Distribution Agreement with Poolworks Germany LTD
Before the opening bell, Momentous Entertainment Group, Inc. (OTC: MMEG) announced entry into a binding agreement with Poolworks Germany LTD, one of the largest social media firms in Germany, through which Momentous will provide Hollywood quality film and television content to an audience of more than 10 million subscribers. According to the terms of this agreement, Momentous will deliver its content to Poolworks' leading social media platforms, StudiVZ and MeinVZ. From there, the content will be deployed to audiences through the use of a full over-the-top (OTT) streaming solution. The company's programming will be available to the platforms' users on an ad-driven basis, as well as through a pay-per-view model and a recurring monthly subscription fee model.
"This binding agreement enables the Company to create substantive and recurring revenue in addition to our aggressive acquisition program," Kurt Neubauer, president and chief executive officer of Momentous, stated in this morning's news release. "Once this system is installed and operational, Momentous Entertainment will offer the service worldwide to other social media and similar platforms."
This new content streaming solution will feature a shared revenue model that creates an immediate source of revenue for both Momentous and Poolworks. The two companies will share in the multiple revenue streams stemming from various advertising sales, transactional video on demand, and monthly subscription fees charged to users who activate the planned subscription video on demand service.
For Momentous, this new agreement falls in line with the company's aggressive growth business plan, which was originally outlined in May. Under this strategy, the company plans to take advantage of vertical growth opportunities that supplement organic growth in both its primary and satellite markets. Notably, Momentous intends to own, through strategic acquisition and integration, a variety of entertainment properties in the faith-based entertainment industry and related markets. The company intends to consider potential acquisition targets, such as domestic and foreign film and television distribution firms; film and advertising production agencies; record labels and distribution businesses; and asset-based product firms, in order to leverage both direct response marketing strategies and alternative content delivery methods.
"As we grow the company's revenues through organic maturity of our Christian Music and sports-based Reality Television markets, we will look to acquisition to build steadfast and robust shareholder value in the near term," added Neubauer. "The first stage is to complete a consequential acquisition that will complement Momentous Entertainment's market presence by enhancing scale considerably into a much larger and more diverse firm."
In recent months, Momentous has made considerable progress toward increasing its presence in the entertainment market. In April, the company announced the commencement of filming for its upcoming reality TV series, 'The Quarterback Academy', before unveiling its first music video in early May. Moving forward, Momentous will look to build on this progress through the completion of an accretive acquisition that will increase its presence in the global entertainment space.
For more information, visit www.momentousent.com
Please see disclaimer on the QualityStocks website:
http://Disclaimer.QualityStocks.com

(0)

(0)
---