Momentous Entertainment Group's


Post# of 96
Posted On: 07/13/2016 4:36:34 PM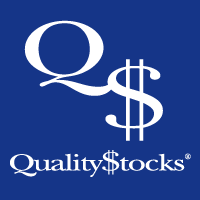 Momentous Entertainment Group's (MMEG) Ministry and Marketing Mix
Since the release of The Ten Commandments starring Yul Brynner and Charlton Heston in 1956, the faith-based movie industry has had many ups and downs. At the time of its release, the movie, which cost $13.5 million, was the most costly ever made, according to Life Magazine. This year marks the sexagesimal anniversary of that Paramount Pictures blockbuster, as well as the release of a new film of the same name. Os Dez Mandamentos (The Ten Commandments) made its debut in Brazil in January 2016. Thus continued the legacy of Cecil B. DeMille's 1956 classic, which shows that the faith-based movie industry is alive and well with prospects that are looking increasingly brighter. Positioned at the cusp of this revival is Momentous Entertainment Group (OTC: MMEG) with its faith-based, family-oriented product lineup.
The Ten Commandments turned out to be the seventh most successful film of all time. In 2014 dollars, its worldwide gross would be $2.19 billion. It was the first of many successes for the faith-based movie industry. The biggest of them all since then has been Mel Gibson's 2004 saga The Passion of the Christ, which has, according to Box Office Mojo, grossed over $370 million in the U.S. and Canada alone. Yet, in one way, the C.S. Lewis movies have been even bigger. The Chronicles of Narnia trilogy scored a stupendous $538 million at the box office. War Room, although released to generally negative reviews in 2015, also became a hit and has so far brought in close to $62 million. Hot on its heels are two 2014 releases, God's Not Dead, which made $61 million and Son of God, which earned $60 million.
A Wikipedia piece claims that 'all five of the major Hollywood studios have created marketing departments to target the growing demand for faith-based and family fare', although there is no evidence that the largest, Disney Film Studios (NYSE: DIS), with its Buena Vista brand, actually does have a separate unit for faith-based enterprises. Some commentators have, nevertheless, discerned distinctly religious or Christian themes in many Disney films. Disney's first animated movie, Snow White and the Seven Dwarfs, released in 1937, shows Snow White, with head bowed and hands clasped, beseeching God to bless the seven little men who have shown her so much kindness, a scene as profoundly moving and Christian as anything in an openly religious epic. And who has seen The Lion King without noting how its draws on the Christian ethos?
Momentous Entertainment Group has embarked on an aggressive marketing strategy in this faith-based, family-oriented market. Its first venture, The Greatest Story Every Sung, is a celebration of the life of Jesus Christ. It is a compilation, on compact disc (CD), of 34 songs, each introduced by Stephen Baldwin. A second faith-based product is a double CD album, titled Tim Storey presents Daily Reminders from Scripture, which consists of recitations of bible passages on the themes of hope, love, peace and joy. Tim Storey is a pastor and motivational life coach to many of the top names in the entertainment industry, including Oprah Winfrey. A third faith-based offering from Momentous is a music video with the title I Believe. I Believe is sung by Suzanne Olmon, who is music director at the Church of Faith United Methodist Church in Richmond, Texas. An audio track of I Believe originally appeared on the album The Greatest Story Ever Sung.
For more information, visit www.momentousent.com
Please see disclaimer on the QualityStocks website:
http://Disclaimer.QualityStocks.com

(0)

(0)
---