With Faith-Based Content on the


Post# of 96
Posted On: 07/06/2016 4:40:33 PM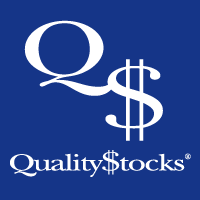 With Faith-Based Content on the Rise, Momentous Entertainment Group (MMEG) Has Positioned Itself Perfectly Within a Growing Market
According to the Los Angeles Times, "faith based films are growing… and executives are trying to tap into the market for belief-affirming movies." According to Chris Stone, founder of the Christian advocacy group Faith Driven Consumer, 17% of Americans base their decisions on their religion. In addition to this, Paul Dergarabedian, a box-office analyst at ComScore, said: "it's hard to ignore movies that are this successful on a regular basis. I feel like this genre is really coming into its own." This said, religious movies and entertainment are still a new trend, and industry professionals are investigating the best ways to pursue this type of audience.
Momentous Entertainment Group (OTC: MMEG) is an entertainment and direct response marketing company that creates, produces, and distributes faith-based content for its audience. MMEG works through a diversity of channels with a range of partners. Currently, it offers feature films, television programs, and music projects. The company is developing a portfolio of entertainment that is based around religious beliefs.
But on a wider spectrum, what is being done to pursue religious movie-goers and music-listeners? According to an article entitled 'New Study: Family-Friendly, Faith-Based And Patriotic Films Are Dominating The Box Office' by Hollie McKay of Fox News, the Annual Movieguide Report to the Entertainment Industry noted that faith-driven films in the top-25 category average $87.07 million at the box office, which equates to approximately $65 million more than those with a non-Christian worldview. In fact, only four R-rated films made the top-25. Movies with the least inappropriate language earned the most, and films without any sexual content earned more than those with significant nudity.
Film industry professionals are still trying to work out the best way to target religious moviegoers. Unlike the blockbuster movies, faith-based films do not feature Oscar-winning actors, and they do not have the same amount of funding as other movies. Momentous Entertainment Group is shifting this trend. The company is constantly looking for fresh and inspiring music and film presentations. MMEG is fully committed to releasing the most inspiring Christian content possible, and its range of faith-based reality TV shows and music albums continues to grow.
For more information, visit www.momentousent.com
Let us hear your thoughts: Momentous Entertainment Group. Message Board
Please see disclaimer on the QualityStocks website:
http://Disclaimer.QualityStocks.com

(0)

(0)
---