Momentous Entertainment Group (MMEG)


Post# of 96
Posted On: 05/11/2016 6:27:52 PM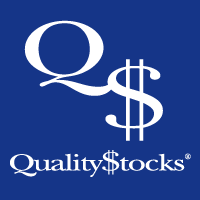 Momentous Entertainment Group (MMEG) Leveraging DRM and Faith-Based Messages to Gain Market Share
Momentous Entertainment Group (OTC: MMEG) charts its course as an entertainment and direct response marketing company with a focus on developing, producing, and distributing content. The company sells entertainment and consumer products through a distribution channel and uses direct response media marketing – the art of evoking an immediate response and driving prospective customers to take some type of specific action, such as adding one's self to an email distribution list or making a phone call.
As the company develops its sales and distribution channels, Momentous plans to build out its music division along with its feature film, television production, and finance divisions. Boasting a combined total of over 100 years of entertainment and marketing experience, the company plans to make contributions by delivering content and products on a global scale. MMEG is in the process of developing a portfolio of family entertainment and unique merchandise to distribute worldwide.
MMEG is energized with its progress through differentiation within the direct response industry. This upward trending and masterfully effective approach is made up of direct response television, radio marketing, home shopping channels, catalogs, direct mail, advertising and internet marketing. In addition, outbound telemarketing weighs in as a vital piece of one of the fastest growing segments of the retailing industry. Advertising in the consumer product marketplace has long achieved great success with infomercials and intriguing cross-selling and up-selling strategies.
The Direct Marketing Association has reported that total sales from direct response television (DRTV) trended toward nearly $400 billion in 2014 while demonstrating signals of sustainable growth with repeatable success rates. Using this data as a basis for growth expectations, the company could be able to gain a notable slice of market share using its unique marketing concepts put in place by team of direct marketers loaded with years of expertise.
The company's entertainment division develops and produces quality life and faith oriented reality TV shows, documentaries, dramas, and feature films, with positive images and spirited stories with moral value messages. MMEG mirrors people's experiences and uses them as the centerpieces of their stories to portray realistic ways to celebrate the significance and virtue of a faith-based life and existence.
For more information, visit www.momentousent.com
Please see disclaimer on the QualityStocks website:
http://Disclaimer.QualityStocks.com

(0)

(0)
---