Momentous Entertainment Group,


Post# of 96
Posted On: 05/16/2016 4:41:59 PM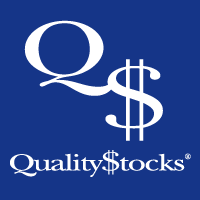 Momentous Entertainment Group, Inc. (MMEG) Engages QualityStocks Corporate Communications Suite
Momentous Entertainment Group, Inc. (OTC: MMEG), a diversified entertainment and direct response marketing company, today announced that it has engaged the Corporate Communications Services of QualityStocks. Based in Scottsdale, Arizona, QualityStocks has assisted more than 300 public companies with their efforts to broaden influence, attract growth capital and improve shareholder value over the past 10 years.
"We've got a lot of interesting initiatives in the works, which is typical for us at Momentous Entertainment," says Momentous president and CEO Kurt Neubauer. "As we transition these unique ideas into marketable entertainment products — building on our current offerings — the QualityStocks team will make sure that the progress we're making reaches our shareholders in a clear, consistent and transparent manner. We look forward to the increased visibility and awareness this partnership will deliver."
Per the agreement, QualityStocks will strategically leverage its network of partners, daily and weekly newsletters, social media channels, blog and other outreach tools to ensure Momentous' brand is relevant, consistent and transparent to the investment community.
"Momentous Entertainment is an exciting company to have on board, and we look forward to working closely with Kurt and the rest of the team to enhance the company's communication strategies and share its progress and varied endeavors with shareholders," says QualityStocks Managing Director Michael McCarthy.
For more information, visit www.momentousent.com
Please see disclaimer on the QualityStocks website:
http://Disclaimer.QualityStocks.com

(0)

(0)
---