Momentous Entertainment Group,


Post# of 96
Posted On: 05/11/2016 6:04:17 PM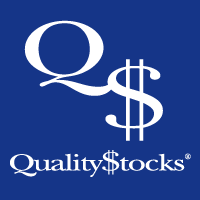 Momentous Entertainment Group, Inc. (MMEG) Broadens Footprint in Music Industry with Formation of New Subsidiary
Before the opening bell, Momentous Entertainment Group, Inc. (OTC: MMEG) announced the formation of a new subsidiary, Music One Corp., as part of its ongoing efforts to increase its presence in the musical niche of the entertainment industry. The business unit will be led by newly-appointed president Charlie Rodriguez, a veteran of South Florida's live venue circuit and the founder of Charlie Rodriguez Live Entertainment. As Momentous continues to adhere to an aggressive business plan in both its primary markets and satellite markets relating to the entertainment industry, the formation of Music One Corp. is expected to supplement its organic growth initiatives moving forward.
"We are pleased to add Charlie and Music One to our entertainment lineup," Kurt Neubauer, chief executive officer of Momentous, stated in this morning's news release. "We're excited for what this potentially means for us in terms of revenue generation, and look forward to informing shareholders of our continued progress."
The formation of Music One Corp. marks the company's second significant milestone related to the music industry announced this week. On Monday, Momentous announced the completion of its first music video. The video captures Suzanne Olmon's performance of "I Believe," a song that was originally recorded for the company's debut album, The Greatest Story Ever Sung. The new music video can be viewed at
http://dtn.fm/GOsp2
. Momentous has also outlined plans to release a second music video, a production of "A Baby Changes Everything," in the coming months.
Through its music division, Momentous is focused on recording, producing and distributing various contemporary, faith and gospel musical talents through worldwide distribution channels. Through Music One Corp., the company is set to broaden its reach in the music industry with the production of live shows that should serve to increase the exposure of its growing entertainment brands in a variety of competitive markets.
"It's an honor to join the professionals at Momentous, and I am excited to share my passion, vision and experience to help bring the company's goals to fruition," Charlie Rodriguez, president of Music One Corp., stated in this morning's news release. "My vision is to provide an entertainment choice to a segment of the population that has been underserved. The shows we produce will be comprised of a business model that can be executed with all genres of music, which will increase the exposure of the Music One brand to a cross-section of the listening audience around the world."
In addition to its work in the music industry, Momentous has continued to make strides in the development of its highly anticipated television programs. In late April, the company announced the commencement of initial filming for a reality series offering a unique look at the daily lives of football quarterbacks as they prepare and perfect their skills to play the game. Momentous is also rapidly approaching the completion of a pilot reel for its television series following the progress of Bobby Dale Earnhardt as he attempts to follow in his uncle's footsteps and claim the coveted NASCAR championship title.
For more information, visit www.momentousent.com
Please see disclaimer on the QualityStocks website:
http://Disclaimer.QualityStocks.com

(0)

(0)
---