Momentous Entertainment Group,


Post# of 96
Posted On: 05/09/2016 5:41:37 PM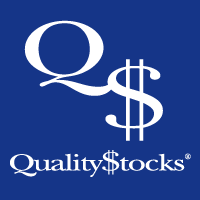 Momentous Entertainment Group, Inc. (MMEG) Announces Completion of First Music Video
Before the opening bell, Momentous Entertainment Group, Inc. (OTC: MMEG), an entertainment and direct response marketing company focused on creating, producing and distributing quality content and products, announced the completion of its first music video. The video shows Suzanne Olmon performing "I Believe," a song that was originally recorded for MMEG's debut album work, The Greatest Story Ever Sung. In 2014, the company's album was submitted to the Grammy Awards in three distinct categories, including best Contemporary Christian Album, best Engineered Album (non-Classical) and best Produced Album (non-Classical).
"Suzanne Olmon did a wonderful job recording "I Believe," and now the world will have a chance to watch her perform it," Kurt Neubauer, chief executive officer of Momentous, stated in this morning's news release. "I am extremely excited to have completed this first recorded work."
The completed music video for "I Believe" can be viewed at the following link:
http://dtn.fm/w6RlQ
Following the milestone of completing its first music video, MMEG's music division has now turned its attention toward a second video project, a production of "A Baby Changes Everything," that's expected to be released in the coming months.
In recent weeks, Momentous has made considerable progress toward expanding its presence in the entertainment market. Leveraging the extensive experience of its management team, which includes more than 100 years in entertainment and marketing, the company recently commenced initial filming for its upcoming reality TV series, "The Quarterback Academy." The new series will star Dennis Gile, a retired professional football player and the owner of a renowned quarterback school located in Scottsdale, Arizona. According to Neubauer, the series will offer "a unique look at what a football quarterback goes through to hone and perfect their performance levels."
The company is also currently producing a reality series following the life of professional racecar driver Bobby Dale Earnhardt on his quest to claim the coveted NASCAR Championship title. Initial filming for this program, which is tentatively titled "Chasing a Legend: The Racing Life of Bobby Dale Earnhardt," began in the fall of 2015. In early March, Momentous released a sneak peak of the high-octane action that fans can expect to see in the show. To view this preview, visit
http://dtn.fm/12Ahj
.
For more information, visit www.momentousent.com
Please see disclaimer on the QualityStocks website:
http://Disclaimer.QualityStocks.com

(0)

(0)
---