Alternet Systems, Inc. (ALYI) Unlocking


Post# of 56
Posted On: 04/12/2016 5:08:56 PM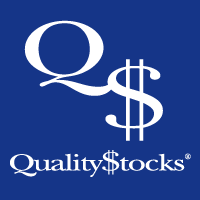 Alternet Systems, Inc. (ALYI) Unlocking Secrets of Consumer Behavior in Digital Commerce Space

It has often been said that if only the data possessed by today's companies could talk, the secrets of sustainable revenue growth would be known. Through data analytics, the science of examining raw data with the purpose of drawing conclusions about that information, industries worldwide are able to make better business decisions and verify or disprove existing models or theories. Data analytics is different from data mining in that its purpose and focus is rooted in analysis. Data miners sort through enormous data sets using software to identify undiscovered patterns and establish hidden relationships. Data analytics focuses on the process of deriving a conclusion based solely on what is already known.
As our world is increasingly connected at the hip to technological conveniences, Alternet Systems, Inc. (OTCQB: ALYI) understands the opportunity at hand. Much of the company's energy has been centered on investing in businesses that have innovative ways of managing information in the digital commerce and payment solutions space. For the last six years, ALYI has had its business eye on mobile finance services and mobile security. Two years ago, Alternet Systems added the digital commerce space to its product portfolio and now offers payment technology solutions designed to manage payment channels and financial technology services aimed at providing digital currency payment and banking solutions.
Data analytics is viewed as a tool designed to help companies make better marketing decisions through the ability to profile their customers to see where their interests lie. Companies are able to identify the buying tendencies of similar consumers, as well as the likelihood that they will purchase the same products again. The science of data analytics can also be credited with delivering business indicators on how consumers view a particular product and the best ways to increase efficiency. Companies view this new-found information as a way to keep up with market trends.
With strategic investments in these high-growth markets, Alternet is accelerating the future of money in the digital age. The company is guided by a team of executives specializing in entrepreneurial mindsets rooted in innovation, financial and executive management of multi-national organizations and expansive networks of industry resources.
For more information, visit www.alternetsystems.com
Please see disclaimer on the QualityStocks website:
http://Disclaimer.QualityStocks.com

(0)

(0)
---