Alternet Systems, Inc. (ALYI) Offers


Post# of 56
Posted On: 04/06/2016 7:01:55 PM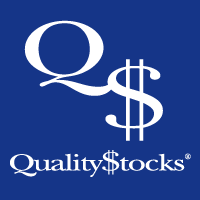 Alternet Systems, Inc. (ALYI) Offers the Tools Necessary for Better Marketing Strategies
With the world growing more and more dependent on technological conveniences, Alternet Systems, Inc. (OTCQB: ALYI) seized the opportunity to focus on investing in companies that have innovative ways of managing digital commerce, information, and payment solutions. Since 2010, the company has placed value on mobile finance services and mobile security. In 2014, Alternet Systems added the digital commerce space to its vertical portfolio. Now, the company offers payment technology solutions that manage a variety of payment channels along with financial technology services that provide digital currency payment and banking solutions. Alternet Systems also offers important data analytics solutions that help companies better understand their markets.
Data analytics is the process of viewing raw data then developing conclusions that can help companies make better marketing decisions. Analytics allow companies to profile their customers to see where their interests lie. Companies can see what products similar consumers have already purchased, along with the likelihood that they'll purchase those products again. Analytics also give businesses indicators on how consumers view their products and ways to increase efficiency. Companies who use data analysis can keep pace with market trends and, therefore, take immediate action if customers or suppliers are defaulting. About 67% of companies say they see an advantageous opportunity in using data analytics solutions for their businesses. These tools in the right hands can become an important asset to any company.
Alternet Systems offers organizations data analytics and automated market research operations to better understand their markets. Companies can view and assess data across a variety of sources, which then enables them to create marketing decision matrices. Alternet Systems gives these businesses a unique view of their audiences and micro-segments which are automatically quantified with generated recommendations.
Organizations need the right tools, processes, and people who can successfully work within a comprehensible data analytical framework to achieve desired results. Alternet Systems offers this framework, which showcases patterns emerging across various industries so businesses can fully understand how to market their operations. With 46% of companies admitting they have made bad decisions from poor or outdated data, these tools are becoming more and more necessary.
Alternet Systems stands to gain from the ever-increasing collective recognition of the importance of using data analytics for successful marketing endeavors. Not only that, but the company will also maintain its interest in investments with innovative solutions in the digital commerce space.
For more information, visit www.alternetsystems.com
Please see disclaimer on the QualityStocks website:
http://Disclaimer.QualityStocks.com

(0)

(0)
---