Alternet Systems, Inc. (ALYI) Delivers


Post# of 56
Posted On: 04/20/2016 5:03:16 PM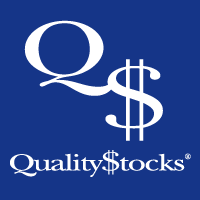 Alternet Systems, Inc. (ALYI) Delivers Big Data in a World that Needs Big Solutions
At the forefront of digital commerce technology stands Alternet Systems, Inc. (OTC: ALYI). The company invests in verticals within the digital commerce space that have the potential to transform the global electronic payment infrastructure. Alternet also develops payment technology solutions that offer a wide range of payment channels along with financial technology that centers on digital currency, payment solutions and services, and banking solutions. The company has further expanded its technological interests by strengthening its digital analytics department. Digital analytics allows companies to examine raw data with the purpose of making more informed marketing decisions and is currently one of the fastest growing business industries in the world.
The IDIC forecasts that the "big data technology and services market will grow at 26.4% compound annual growth rate to $41.5 billion through 2018." The many benefits of using data analytics are becoming clear to businesses worldwide as more and more incorporate this technology into their infrastructures. First, data analytics can predict possible outcomes from altering variables while forecasting the probable consequences of these variables. This technology also monitors current marketing trends so companies can keep pace with their competitors and thus quicken reaction time. Lastly, digital analytics can easily find relationships between different variables which lead to further links and possibilities. Overall, data analytics remains a powerful tool for companies because it allows them to view the interests and dislikes of their customers while staying up to date on market trends.
An example of how data analytics fits in with current needs comes from the recently exposed Panama Papers. Over 11 million documents hacked from a Panamanian law firm were recently revealed that contained illicit information related to offshore accounts of powerful people throughout the world. Journalists needed a way to sift through this impossible amount of information, so they used data analytics, which extracted all text and metadata. This data was then indexed to easily search for names, credit card information, and patterns. These documents show evidence of money laundering, bribery, sanction dodging, tax evasion, and involvement with organized crime. Without data analytics, siphoning through this information would have taken years.
Alternet Systems has been developing and perfecting its own data analytics system. The company offers businesses a cloud based solution that includes predictive analysis, visual tools, and marketing automation. Clients can view data sources across a variety of fields while studying unique marketing trends among audiences and micro segments. The software also generates recommendations. Using Alternet's software guarantees clients the immediate discovery of new segments and activities of functional areas for better marketing decisions. Alternet Systems intends to continue developing its innovative digital commerce and analytics technology in a world that relies on convenience and reliability.
For more information, visit www.alternetsystems.com
Please see disclaimer on the QualityStocks website:
http://Disclaimer.QualityStocks.com

(0)

(0)
---