GTX Corp. (GTXO) Aligns with the Trust 2 Protect C


Post# of 152
Posted On: 04/12/2016 4:55:06 PM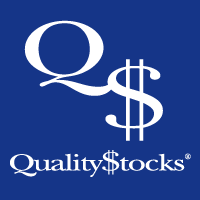 GTX Corp. (GTXO) Aligns with the Trust 2 Protect Campaign
Last week, GTX Corp. (OTC: GTXO) partnered with the Trust 2 Protect Campaign, which works to promote national change through the development of collaborative solutions that bridge the communication gap dividing law enforcement and citizens. At the campaign's launch event in New York City on April 4, Patrick Bertagna, chief executive officer of GTXO, joined alongside an enthusiastic roster of mayors, police chiefs, sheriffs, directors, judges, celebrities, and athlete endorsers – including NFL great and GTX brand ambassador Clinton Portis – to bring additional focus toward aligning officers with the cause.
To learn more about the event, visit
http://dtn.fm/iP92w
After meeting with the NYPD Commissioner's Office, Bertagna and the Trust 2 Protect Campaign traveled to New Jersey for an event hosted by Jose Torres, mayor of Paterson, New Jersey. As mayor of the third largest city in the Garden State, Torres's focus on diminishing crime and bringing police together with the community is unrelenting. Together with event organizers, Torres introduced Trust 2 Protect's mission, which is to engage law enforcement departments across America; empower departments with the knowledge of the latest safety, communications, tracking and monitoring technologies; and promote the good work of law enforcement officers.
In total, more than 60 law enforcement officials attended the Trust 2 Protect event, which included speeches from Mayor Torres and many of the organization's founding members. Patrick Bertagna of GTX Corp. spoke on the importance of police presence in the community, as well as the courage and selfless dedication of law enforcement to keeping people safe. Bertagna went on to detail the obligation of the private sector, particularly in high tech industries, to continue developing new and innovative technologies and tools that can aid in the protection of local communities. The company's GPS SmartSole, for example, was discussed as a solution for officers who regularly receive missing persons calls.
The Trust 2 Protect Campaign will continue to meet with law enforcement officials and policymakers around the country moving forward. On May 10, the campaign will travel to Washington, D.C. to spread its message of a more united community. The organization has also announced plans to visit Texas and Florida in the coming months.
For more information, visit www.gtxcorp.com
Please see disclaimer on the QualityStocks website:
http://Disclaimer.QualityStocks.com

(0)

(0)
GTX Corp. (GTXO) Stock Research Links



---